Apple supplier Dialog Semiconductor on Wednesday reported a slight rise in fourth-quarter operating profit, but warned investors that its revenue in 2019 would decline as it finalizes a deal with Apple to license its iPhone power management technology.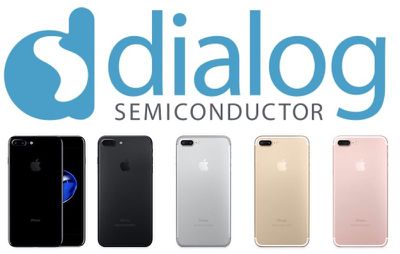 According to Reuters, shares in Dialog rose by nearly 4 percent after its forecast of a single-digit percentage revenue drop this year came in above analysts' predictions of a 9 percent fall.
Last October, Apple agreed to a business arrangement with the German chipmaker to license its ‌iPhone‌ power management technology and transfer technical assets, in a deal worth $600 million.
As part of the agreement, Apple acquired some of the Anglo-German chipmaker's assets and 300 of its R&D staff, or around 16 percent of Dialog's workforce. The deal represents a huge investment for Apple, which will take over Dialog facilities in Italy, Germany, and the U.K., expanding its chip research and development significantly across Europe.
Dialog's shares rose as much as 34 percent on news of the deal, their highest since 2002. The firm's partnership with Apple makes up around 75 percent of its revenue.
The agreement followed a report earlier the same month claiming Apple would design its own power management chips as early as 2018, which came as a serious blow for Dialog, the exclusive designer of the current main power management chip for ‌iPhone‌, iPad, and Apple Watch models.