Tim Cook to Investors: Apple is Working on Future Products That Will 'Blow You Away'
Apple held its annual investor's meeting at its Apple Park campus in Cupertino, California, this morning, where Apple CEO Tim Cook shared some details on Apple's future product plans.
As outlined by Bloomberg, Cook said that Apple is "rolling the dice" on some future products that will "blow you away."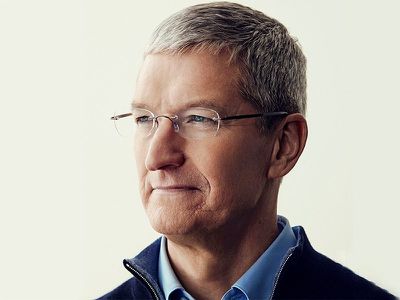 Cook went on to say that Apple's eventual goal is to be able reduce the price of the 2018 Retina MacBook Air, which currently starts at $1,200. In reference to the Apple Watch and the AirPods, Cook said there's a "long, great roadmap" of "fantastic" products on the horizon.
While Cook did not go into more detail, rumors have suggested that AirPods coming in the near future will be available in new colors (black) and will have new functionality including "Hey Siri" support and the ability to be wirelessly charged.
More ambitious products are also rumored to be in the works, including a pair of augmented reality smart glasses and perhaps even a full self-driving vehicle.
On the topic of services, Cook said Apple is well on its way towards meeting the goal it set in 2016, which was to double its $25 billion revenue by 2020. Later this month, Apple is expected to unveil two new products in the services category, including a new streaming TV service outfitted with original television shows and a new Apple News service with access to subscription news sites and magazines for a monthly fee.
Cook touched on other topics at the meeting as well, including Apple's political ideology. Shareholders soundly rejected a proposal that had suggested the ideology of board nominees should be disclosed in an effort to diversity the political opinions of Apple's board.
Cook also said that Apple is pushing for regulation against tech companies like Facebook and Google that build data profiles of their users. Cook first called for new U.S. privacy laws to protect citizens from data collection in October, but Apple has long been an advocate for customer privacy.