Google's Planning a Cheaper Smartphone to Rival iPhone XR
Google is planning to unveil a cheaper smartphone as part of an aggressive effort to draw more users into the Google ecosystem and to better compete with Apple, according to a recent report from Nikkei.
Google is said to be planning to exploit Apple's current pricing issues. Apple suffered poorer iPhone sales than expected during the holiday quarter, and one major factor was the high cost of iPhones around the world.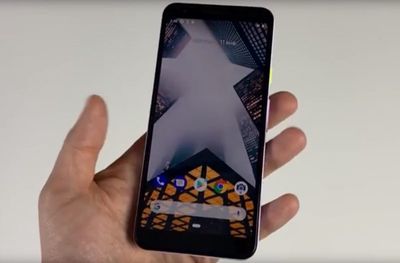 Google's upcoming smartphone will be priced similarly to Apple's iPhone XR, which costs $749 for the entry-level model in the United States. Google is targeting customers looking for a more affordable smartphone option and customers in emerging markets where higher-priced smartphones don't sell well.
Prior Google smartphones, such as the latest Pixel, have started at higher prices. The 2018 Pixel 3 released in October was priced starting at $799.
Along with a new lower-cost smartphone, Google is planning on hardware that includes new smart speakers, wearables, and web cameras. Google has been planning its hardware push for years and has scooped up hundreds of hardware engineers and supply chain specialists from Apple.
Google wants to use Google-branded hardware to push various Google services, a tactic that has been successful for Apple.
Alleged photos of Google's lower-cost Pixel smartphone surfaced earlier this year, depicting a device that looks a lot like the Pixel 3 but with a plastic shell.
Rumors have suggested the smartphone will feature 1 5.56-inch 2,220 x 1,080 LCD display instead of an OLED panel, along with a Snapdragon 670 processor, 32GB of storage, a headphone jack, 4GB of RAM, the same high-quality 12-megapixel camera that's in the Pixel 3, and a 2,915mAh battery.
It's not entirely clear when Google will debut the new lower cost smartphone, but one solid guess is Google I/O, which will take place in May.