Foxconn Cut 50,000 Contract Workers Months Ahead of Schedule Due to Poor iPhone Demand
Apple supplier Foxconn has let go around 50,000 contract workers at its iPhone factory in Zhengzhou, China, with the first cuts happening in October 2018. As one source with knowledge of Foxconn's plans told Nikkei, the scale of the cuts is not what stands out, but the fact that it's significantly earlier than previous years.
"It's quite different this year to ask assembly line workers to leave before the year-end," the source stated. Foxconn typically renews workers' contracts every month from August until January, at which point the workforce is scaled back for slow ‌iPhone‌ production season. This year, those cuts came as much as three months early.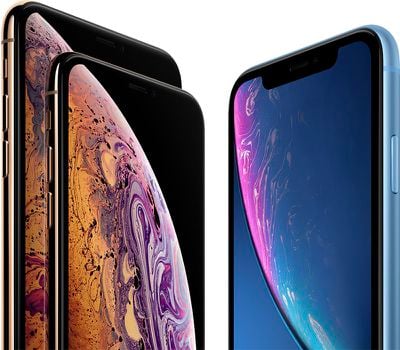 The same is true for other Apple suppliers according to today's report, with Pegatron canceling monthly labor contracts last November. One source said that Pegatron's cuts "happened sooner than in the past because of poor demand," referring to the ‌iPhone‌.
Even smaller companies in Apple's supply chain reportedly cut down on their workforce, with one unnamed component supplier based in Shenzhen asking 4,000 workers to take an extended vacation from October to March. On March 1, the company will decide whether or not to lay the workers off.
For Foxconn, the company is preparing for restructuring throughout the company, merging business units that make iPads and MacBooks with the division making Dell and Acer computers. This means "steep cuts" to management, human resources, administrations, accounting, and utility support jobs, totaling 100,000 jobs removed by the end of 2018 and costs cut by $2.96 billion in 2019.
Apple in late December told its suppliers to cut production on new iPhones by 10 percent over the next three months, coming on the back of reports about weak ‌iPhone‌ sales during the holiday quarter. In early January, Apple CEO Tim Cook called reports claiming the ‌iPhone‌ XR was a flop "bologna," stating the device has been the most popular ‌iPhone‌ "every single day" since it launched.
Amid all of this, many Apple suppliers cut their 2019 sales forecasts, including Taiwan Semiconductor Manufacturing Company and Nidec. Specifically for the China market, these suppliers noted an "extraordinary" drop in demand for high-end smartphones.