Quick Takes: Jurassic World Gets New Game, UnitedHealthcare Offers Apple Watch to Members, and More
In addition to our standalone articles covering the latest Apple news and rumors at MacRumors, this Quick Takes column provides a bite-sized recap of other headlines about Apple and its competitors on weekdays.

Wednesday, March 7
- Apple Watch soon available through UnitedHealthcare Motion: Apple Watch will be integrated into the wellness program, which provides participants with an eligible plan access to activity trackers that can enable them to earn up to $1,000 in incentives per year by meeting certain daily walking goals.

Select program participants will have access to an Apple Watch starting in July, with full availability later this year. The cost of shipping and taxes on the Apple Watch is due upfront, and then participants can apply their earnings towards paying off the cost of the device in as little as six months.
UnitedHealthcare Motion is available to employers with self-funded and fully insured health plans nationwide. The program enables employees to earn up to $4 per day in financial incentives based on achieving F.I.T. goals:

Frequency: complete 500 steps within seven minutes six times per day, at least an hour apart;
Intensity: complete 3,000 steps within 30 minutes; and
Tenacity: complete 10,000 total steps each day.
Commentary: UnitedHealthcare should benefit from offering this program in the long-run by encouraging its customers to live more active lifestyles, ideally resulting in fewer health insurance claims being filed. Similar programs are offered by life and health insurance providers John Hancock and Vitality.
- Universal announces Jurassic World Alive: The augmented reality game enables players to collect a variety of dinosaurs while exploring their own neighborhoods and cities around the world. Players discover dinosaurs by locating them on a map and deploying an in-game drone to collect DNA samples.
Commentary: Jurassic World Alive sounds a whole lot like Pokémon GO. The game is intended to promote the film Jurassic World: Fallen Kingdom, which debuts in theaters across North America on June 22.
Pre-register here
.
- Ireland chooses Bank of New York Mellon to manage Apple's escrow fund: The European Commission ruled in August 2016 that Apple received illegal state aid from Ireland, and ordered the country to collect 13 billion euros (currently $16 billion) in back taxes from the iPhone maker.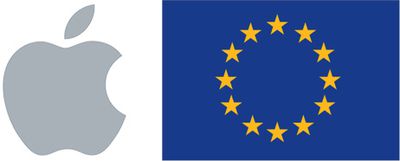 Commentary: The Bank of New York Mellon will hold the funds while Apple and Ireland both appeal the decision before the European General Court. Apple expects the amount will be reported as restricted cash on its balance sheet.
- Macintosh Portrait Display released on this day in 1989: The 15-inch display was released for $1,099 alongside the Macintosh IIcx. The grayscale monitor featured a vertical orientation designed to show full pages on a single screen, making it useful for desktop publishing.


Commentary: Apple discontinued the Macintosh Portrait Display in late 1992, but tech specs are still available on its website for those who want to take a trip down memory lane. Nowadays, we wait for Apple to deliver on its promise of a new pro display to succeed the nearly seven year old Thunderbolt Display.
For more Apple news and rumors coverage, visit our Front Page, Mac Blog, and iOS Blog. Also visit our forums to join in the discussion.