In an interview today with Mad Money's Jim Cramer, Apple CEO Tim Cook shared some details about the company's ongoing legal battle with Qualcomm.
Despite rumors of settlement talks, Cook says that Apple has not been in any settlement discussions with Qualcomm since the third calendar quarter of last year. And in response to a question about whether Apple will cave and enter into a settlement with Qualcomm given the import bans in China and Germany, Cook said "no."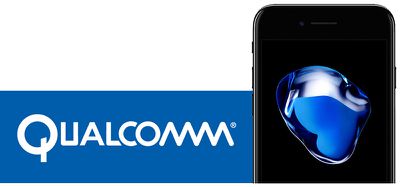 He then went on to blast Qualcomm for its pricing and licensing practices, calling them "illegal," and he commented on Qualcomm's tactic of spreading fake news, calling it "not how things should operate" and saying it "should be beneath companies."
The issues that we have with Qualcomm is that they have a policy of no license, no chips. This is, in our view, illegal. And so many regulators in many different countries agree with this. And then secondly, the obligation to offer their patent portfolio on a fair, reasonable, and nondiscriminatory basis. And they don't do that. They charge exorbitant prices. And they have a lot of different tactics they use to do that. And that's not just us saying that. I mean, you can see what's coming out of the FTC trial here in the United States.
Apple and Qualcomm have been involved in an increasingly bitter legal battle since 2017. Qualcomm has resorted to filing lawsuits against Apple for patent infringement and has won preliminary import bans against older iPhones in China and Germany.
The FTC's antitrust lawsuit against Qualcomm kicked off this week, with the FTC claiming, like Apple, that Qualcomm has used its position and portfolio of patents to impose anticompetitive supply and licensing terms on manufacturers.