Apple Warns Chinese iPhone Ban Would Force a Settlement With Qualcomm, Result in 'Irreparable Harm' to Apple and Others [Updated]
In a court filing related to the ongoing dispute with Qualcomm that has resulted in a partial ban on iPhone sales in China, Apple this week warned that upholding the ban would cause "truly irreparable harm" to Apple, other companies, and consumers if Apple is forced to withdraw its devices from the market, according to Bloomberg.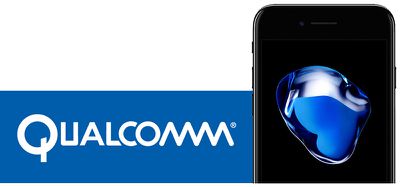 The ban would cost Apple millions of dollars a day and affect both the Chinese government and consumers, the company added, noting it has created 5 million jobs in China across the supply chain and third-party software developers.

The Chinese government "may suffer hundreds of thousands of tax losses" from the iPhone ban because of lost taxes from sales of the devices, the company also said, citing estimates of 50 million units sold in the country in 2017. [...]

"Apple and many other companies, consumers, and government will suffer truly irreparable harm," the company said in the filing.
As a result, Apple says the ban would force Apple to settle with Qualcomm, a move that would lead the entire mobile phone industry to "relapse into the previous unreasonable charging mode and pay high licensing fees."
Apple and Qualcomm have been locked in a patent battle over chip-related license fees, but the current issue instead stems from separate patents that cover allowing users to "adjust and reformat the size and appearance of photos" and "managing applications using a touch screen when viewing and navigating apps."
Qualcomm earlier this week won an import ban on iPhone 6s through iPhone X models, although Apple has argued the ban does not apply to devices running iOS 12, so it has continued sales for the time being. In an effort to expand its victory, Qualcomm is now seeking to include Apple's latest iPhone XS and iPhone XR devices in the ban.
Update 8:30 PM: Apple says it will push a software update to iPhone users in China early next week that the company says should address the patent-related issues, according to Reuters.
"Based on the iPhone models we offer today in China, we believe we are in compliance," Apple said.

"Early next week we will deliver a software update for iPhone users in China addressing the minor functionality of the two patents at issue in the case."
Note: Due to the political nature of the discussion regarding this topic, the discussion thread is located in our Politics, Religion, Social Issues forum. All forum members and site visitors are welcome to read and follow the thread, but posting is limited to forum members with at least 100 posts.