Apple Adding iPhone 5 and Additional Macs to Pilot Program Allowing Repairs of Select 'Vintage' Products
Normally, an Apple product becomes vintage once five years have passed since it was last manufactured, meaning that Apple Stores and Apple Authorized Service Providers (AASPs) will no longer repair or service the product.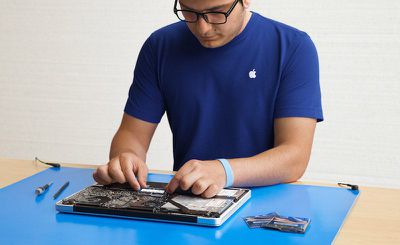 In late January, however, Apple launched a pilot program that permits Apple Stores and AASPs to continue servicing select vintage products, subject to parts availability. The program started in the United States and Turkey with the Mid 2011 iMac and expanded worldwide with the 2012 MacBook Air in August.
Now, Apple is further expanding the program to include the iPhone 5, which became vintage on Wednesday. In an internal document, Apple says Apple Stores and AASPs worldwide are authorized to continue servicing the CDMA variant of the device through October 31, 2020, and the GSM variant through December 30, 2020.
Apple's internal document, obtained by MacRumors from multiple sources, also outlines other soon-to-be vintage iPhones and Macs that will also be added to the pilot program at various dates throughout the remainder of this year:
Effective November 30, 2018:
iPhone 4S

MacBook Pro (15-inch, Mid 2012)
Effective December 30, 2018:
MacBook Pro (13-inch, Retina, Late 2012)

MacBook Pro (13-inch, Retina, Early 2013)

MacBook Pro (15-inch, Retina, Mid 2012)

MacBook Pro (15-inch, Retina, Early 2013)

Mac Pro (Mid 2012)
If parts are unavailable for a specific repair for these vintage products, Apple Stores and AASPs are instructed to decline service. This is a pilot program to begin with, so it is subject to change or end at any time.


The exact reason for the pilot program is unclear, beyond Apple apparently having a surplus of service parts for these specific vintage products. Apple's internal document states that inventory of service parts will not be replenished, so repairs under the pilot program are certainly not guaranteed.