Apple Supplier TSMC Recovering From 'Debilitating' Computer Virus [Updated x2]
Apple supplier Taiwan Semiconductor Manufacturing Company is in recovery from a "debilitating" computer virus that hit many of its fabrication tools this past Friday evening. The company says that 80 percent of the affected tools have been restored, but it's now on a path to warn its customers -- potentially including Apple -- of delayed shipments and reduced revenue due to the virus (via Bloomberg).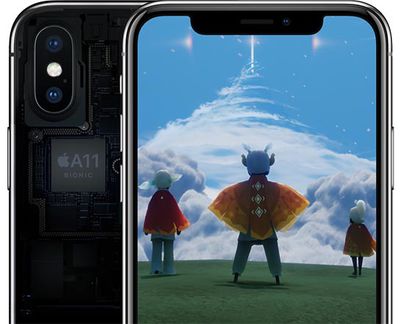 TSMC builds chips for Apple's iPhone, and in late July a report from DigiTimes stated that the supplier had begun commercial production of chips manufactured using its advanced 7-nanometer process, including Apple's A12 processor for the 2018 iPhones. Now TSMC says many of its customers can expect shipment delays, although it didn't specify which customers would be affected.
The supplier says that "no confidential information" was compromised during the virus attack and as of Sunday most of its customers had been notified. TSMC believes the virus came from a "misoperation" during the software installation process for a new tool that then spread through its computer network, and one analyst thinks "all of TSMC's 12-inch wafer fabrication plants" were infected.

Mark Li, an analyst at Sanford C. Bernstein, said he thinks all of TSMC's 12-inch wafer fabrication plants had been infected and that many customers had been affected, though the impact will be "very limited" because the company can make up for the losses during the busiest holiday quarter. TSMC makes Apple chips in its 12-inch fabrication plants.

"Long-term, TSMC's trustworthy image is somewhat tainted but it is hard to quantify the effect now," Li wrote in a research note Monday.
Although it's unclear how the virus will end up affecting Apple and the trio of iPhones expected to be revealed next month, Apple is TSMC's largest customer and is said to account for more than 21 percent of TSMC's revenue. Apple chose TSMC to remain the exclusive supplier of the upcoming A12 processor for the new iPhones, following rumors from last year that suggested Samsung could be returning to iPhone chip production in 2018.
Despite the fear over chip shipment delays, Apple is likely to have plans in place for any potential supply chain delays, as Bloomberg points out:

While TSMC has not indicated which customers could be affected, such a virus could potentially slow Apple's output of new devices, cutting into the number of units sold.

Apple does prepare for last minute supply-chain hiccups like the one facing TSMC and could work through any potential problems. An Apple spokesperson didn't immediately respond to a request for comment on Sunday.

"If the most advanced 7nm process products suffer a major impact, then concern could arise over a potential launch delay for next-gen iPhones," SMBC Nikko analysts wrote on Monday.
Apple is expected to announce three iPhone models at an event in September: two OLED models measuring in at 5.8 and 6.5 inches and a 6.1-inch lower-cost LCD model. All three iPhones released in 2018 will support Face ID and edge-to-edge displays, with designs similar to last year's tenth-anniversary iPhone X. According to the latest supply chain analysis (which came prior to TSMC's virus attack), the OLED iPhones were predicted to have a typical September launch window while the LCD model could "possibly" be delayed to October.
Update: TSMC provided more information in a statement Monday morning, placing blame for the virus attack on a variant of the 2017 WannaCry ransomware. The virus hit facilities in Tainan, Hsinchu and Taichung, including locations that produce Apple chips. According to TSMC CEO C.C. Wei, an "unidentified vendor" provided the company with the infected tool, ruling out the possibility of a hacker targeting TSMC.

"We are surprised and shocked," Wei told reporters. "We have installed tens of thousands of tools before, and this is the first time this happened."
Update 2: Bloomberg updated its article, stating that TSMC "is expected to be able to fill orders on time for Apple Inc.," so there appears to be no delay in chip shipments for the 2018 iPhones.