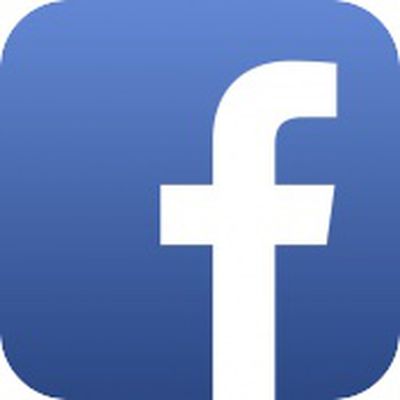 In its ongoing efforts to recover from the Cambridge Analytica scandal this spring, Facebook has detailed its collaboration with a design lab focused entirely on privacy and located in Dublin, Ireland.
News of the lab comes from Facebook's responses to questions from the United States Senate that were released this week by the Senate commerce committee, and follow CEO Mark Zuckerberg's congressional hearings in April (via Bloomberg).
The lab is called TTC labs -- "Trust, Transparency, and Control" -- and is a cross-industry program that aims to improve privacy controls for services like Facebook and many others. Facebook said that the lab was started "in recognition of the need for improved approaches to data transparency across all digital services." According to the lab's website it's been around for a while, so Facebook likely chose to highlight its partnership with the initiative to earn some favor during the congressional hearings.
TTC labs was "initiated and supported by Facebook," and has more than 60 other organizations involved, although names are not given. The ultimate goal is said to be the creation of "people-centric" privacy practices that are user friendly and "easy to understand and control."
In the latest blog post on the lab's site the group discusses how design can educate users about how their data is used, using "clear illustrations" to "effectively educate people about data flow and data connections in a step-by-step way." Other articles talk about "Building people's trust over time" and "Making cookies transparent."


In another article, TTC labs details how data controls and transparency can be explained to users in ways that are less technical and more familiar to them. Using the example of an app called "Friendlee," the group built customizable data controls into an ephemeral story format like Snapchat "to educate teens" about privacy and allow them to easily update their privacy settings without needing to navigate confusing menus.

Friendlee uses an 'ephemeral story format', an experience already embedded in the app, to educate teens to understand and make choices about their data without having to actively look for data settings or deletion. Once they have used Friendlee for a while, it prompts them with a 'data story.' This story is about an interest that Friendlee identified, such as football, with the story showing content and actions that have made Friendlee believe they like football. At the end of the story, they are asked whether this is actually true using simple, conversational language.

The language around the actions is purposely kept human and is based on self-reflection, not on a technical process like 'delete this data'. The teen is able to take control of their data without having any knowledge of activity logs or data settings. Instead, they can reflect on it in the context of their own self-identity.
It's important to note that TTC labs' blog posts are concepts at this point, so it's unclear if Facebook itself will implement similar features into its own apps and website.
In the most recent report regarding Facebook's data malpractices, the company was said to have forged an agreement with at least 60 device makers like Apple and Samsung to provide access to large amounts of user data without explicit consent. Facebook immediately denied that report from The New York Times, stating that it created specific APIs for device makers so that they could provide Facebook features on operating systems before apps or app stores where available, not to harvest user details.
Concerns about Facebook's data misuse increased in March following the Cambridge Analytica scandal, in which the data of 50 million users was misused in the run-up to the 2016 U.S. presidential election. Cambridge Analytica eventually shut down in May, remaining adamant that many of the accusations against the data firm were "unfounded."
In the weeks following the news of the data controversy, Facebook shared numerous blog posts about policy changes and updates that launched on the social network to enhance its users' privacy. It appears that TTC labs is the latest initiative in that ongoing privacy effort and should see even more updates to the Facebook mobile apps for iOS and Android in the future.
Note: Due to the political nature of the discussion regarding this topic, the discussion thread is located in our Politics, Religion, Social Issues forum. All forum members and site visitors are welcome to read and follow the thread, but posting is limited to forum members with at least 100 posts.