Samsung Demands Another Retrial, Says 'No Reasonable Jury' Could Have Sided With Apple
Last month, a jury ruled that Samsung must pay Apple $539 million for violating Apple design patents as part of a legal battle that has spanned years, but the jury's ruling apparently won't be the end of the dispute between the two companies.
Samsung last week filed an appeal (via CNET) asking the U.S. District Court in San Jose to either reduce the judgment against it to $28 million or hold a new trial. Samsung filed the motion on the grounds that "no reasonable jury could have found that any of Apple's asserted design patents was applied to Samsung's entire accused smartphones."


The jury's ruling, says Samsung, is "excessive" and the evidence "supports a verdict of no more than $28.085 million," which was the amount Samsung advocated for during the trial.
The latest Samsung v. Apple trial was held to redetermine the amount of damages Apple had to pay after Samsung appealed to the Supreme Court and said that the original damages award, set at $399 million after several appeals, was a disproportionate sum for the design violation.
During the trial, the jury was tasked with deciding whether the damages should be based on the total value of the iPhone or if Samsung's penalty should be based on just the elements of the iPhone that it copied.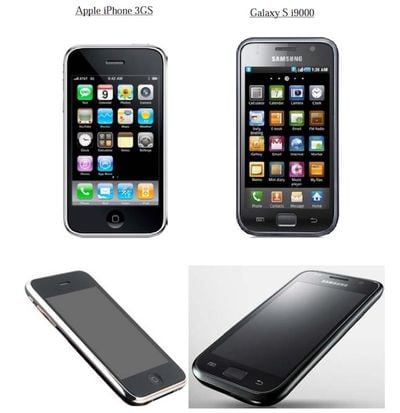 Apple argued for $1 billion in damages based on the total design of the iPhone, while Samsung argued that it should pay a far lesser amount, the aforementioned $28 million. The jury split the difference and awarded Apple $539 million, which happened to be a far larger penalty than the original $399 million damages ruling from 2015.
When the jury's ruling was announced in May, Samsung promised to appeal in a statement: "Today's decision flies in the face of a unanimous Supreme Court ruling in favor of Samsung on the scope of design patent damages. We will consider all options to obtain an outcome that does not hinder creativity."
Samsung also filed a separate motion at the same time asking the court to order Apple to reimburse it for a $145 million payment that Samsung submitted for a now-invalidated multi-touch patent.
Apple has 10 days to respond to Samsung's new filing, with a hearing scheduled for July 26.