USPTO Invalidates One of Apple's iPhone Design Patents in Apple vs. Samsung Lawsuit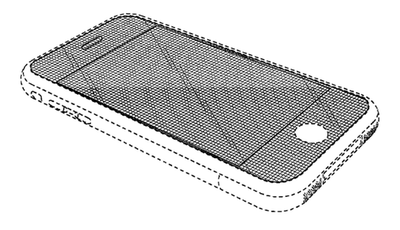 FOSS Patents reported tonight that the Central Reexamination Division of the United States Patent and Trademark Office has reexamined one of the key iPhone design patents in the Apple vs. Samsung lawsuit. The validity of one of the patents (618,677) has received a non-final rejection:
The problem the D'677 patent faces here is that the USPTO has determined (for now) that this patent "is not entitled to benefit of the filing date" of two previous Apple design patent applications because the design at issue was not disclosed in those earlier applications. As a result, certain prior art is eligible now, and against the background of that additional prior art, the USPTO believes the patent shouldn't have been granted.
Apple was originally awarded over $1 billion from the original lawsuit, but that amount has been reduced substantially to about $548 million in damages. Aside from this particular design patent, Apple still has other claims that have not been reduced or invalidated from the previous decision.
Samsung was most recently denied their latest appeal attempt, leaving them with the only option of turning to the U.S. Supreme Court. It appears this invalidation has no direct impact on the current standing of the lawsuit, but may help Samsung in their appeal to the Supreme Court.