What to Expect at WWDC 2018: iOS 12, macOS 10.14, tvOS 12 and watchOS 5 But No Hardware
Apple's annual Worldwide Developers Conference starts off on Monday morning with a keynote event that's set to take place at 10:00 a.m. This year's event will be something of a surprise, because we haven't heard many details on what's coming.
Apple uses WWDC to preview new versions of iOS, macOS, tvOS, and watchOS, and this year will be no exception. Oftentimes, new hardware, such as refreshed Macs, debuts at the event, but this year, rumors suggest we're only going to be seeing software from Apple.
In the post and video below, we've outlined everything that we expect Apple to introduce at WWDC based on the rumors that have circulated in the months leading up to the event.
iOS 12
With iOS 12, Apple is going to focus on introducing bug fixes and improvements to existing features in an attempt to avoid some of the issues that popped up with iOS 11 over the course of the year.
Apple was initially planning to introduce a range of new features that included a refresh of the Home screen with a redesigned app grid, a revamped CarPlay interface, improvements to core apps like Mail, and new features for the Camera and Photos apps, but these features have been delayed until 2019, according to Bloomberg, to focus on under-the-hood improvements.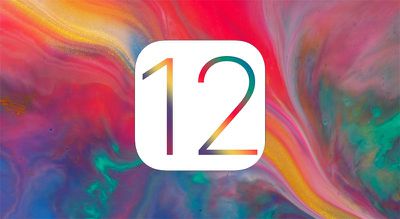 That doesn't mean there will be no new features in iOS 12, though, and we are expecting to see some significant additions to the iOS operating system.
Bloomberg has said Apple plans to introduce some kind of cross-platform functionality with macOS that's designed to allow developers to create a single app that will work on iPhones, iPads, and Macs, which would successfully boost the number of Mac apps available for download. Right now, Apple uses entirely separate stores for Mac and iOS apps.
There is some question about this feature, however, as Daring Fireball's John Gruber says it's planned for 2019, not 2018.
Apple is planning to add new Animoji on the iPhone X, and landscape support for Face ID may be coming as a feature that's designed for the upcoming iPad Pro models that are expected to adopt Face ID. Landscape support will also presumably be available for the iPhone X.
In addition to new Animoji, we may see Animoji integration into FaceTime, allowing people to use the animated emoji characters when making a video call. Apple is said to be working on multi-person FaceTime calls, but it's not yet clear if this functionality will be ready for a 2018 debut.


Another major new feature planned for iOS 12, which will be a focus of the update, includes a suite of new digital health tools that are designed to let users better monitor how much time they spend on their iPhones and iPads and how much time is spent within apps. These tools will also be available for parents to monitor their children's device usage. The aim with Apple's new digital tools is to alleviate concerns about smartphone addiction.
Enhanced Do Not Disturb controls will go hand in hand with the digital health tools, giving users more options for automatically rejecting calls and silencing notifications.
Apple is planning to announce ARKit 2.0, a new version of the augmented reality tools that allow developers to build AR experiences into their apps. ARKit 2.0 will focus on multiplayer gameplay, letting two players see the same virtual objects, and it will allow for persistence, which means virtual objects placed in an augmented reality app will remain in place between sessions. So, for example, you could put a virtual painting on the wall with an app and when you open it up again, the painting will still be there.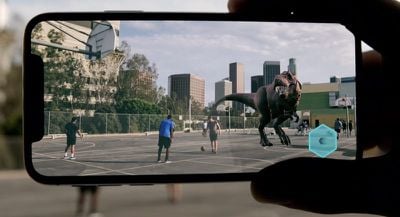 With iOS 12, Apple is expected to expand the NFC capabilities of the iPhone beyond simple mobile payments, allowing users to securely unlock doors with NFC technology.
Several other smaller features are planned for iOS 12 according to rumors, such as a redesigned Stocks app, deeper Siri integration in Photos for search purposes, a revamped interface for importing photos into an iPad, and a revamped iBooks app, which could be renamed to just "Books" and offer a "Today" section much like the iOS App Store.
Make sure to read our full iOS 12 roundup for more details on what to expect in iOS 12 and beyond, as it also covers the features that have been delayed until iOS 13.

macOS 10.14
As mentioned above, macOS 10.14 may be gaining support for cross-platform apps, allowing apps designed for iOS to also run on the Mac. As part of this initiative, some iOS-only apps like Health, Home, and others may also be available on the Mac going forward.
Aside from the hint of cross-platform functionality, we haven't heard many details on what we can expect to see in macOS 10.14. Daring Fireball's John Gruber believes Apple is planning a Mac App Store redesign that would bring it inline with the new App Store for iOS that Apple introduced with iOS 11. A new App Store redesign would make sense given rumors of cross-platform apps.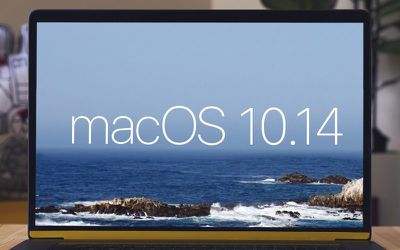 We're expecting Apple to add support for the new Apple Filesystem for Fusion Drives in macOS 10.14 based on some recent comments from Apple engineering chief Craig Federighi, but beyond that, new features coming in macOS 10.14 will be a surprise.
Read our macOS 10.14 roundup for additional details on what to expect in the next-generation version of macOS, including what it might be named.

tvOS 12, watchOS 5 and New HomePod Software
Along with iOS 12 and macOS 10.14, we're going to see updates to tvOS 12 and watchOS 5, but we haven't heard details on what new features might be coming in these software updates.


tvOS and watchOS (especially tvOS) are historically smaller updates than macOS 10.14 and iOS 12 and don't receive as much attention, leaving the features largely a surprise. We do know that we're getting a rainbow-themed pride watch face, but the watch face will be available to everyone following WWDC rather than bundled into watchOS 5.


This is the first WWDC where we've had the HomePod, but it too has its own operating system and may get revisions on the same update schedule as Apple's other software updates. Check out our HomePod roundup for more details on the last HomePod software update (11.4).

Hardware
There are some years where Apple uses the Worldwide Developers Conference to launch new hardware products. As an example, in 2017, Apple unveiled new iPad Pro models and debuted refreshed MacBooks, MacBook Pros, and iMacs.
We've heard some analyst predictions and sketchier rumors pointing towards possible product launches at WWDC, but a recent report from Bloomberg suggests Apple will not be introducing any hardware at the event at all, instead focusing on software.
Should this information be wrong, we've outlined the other rumors we've heard about potential product launches that could be coming at WWDC.

New Notebooks and iMacs
The MacBook, MacBook Pro, and iMac lineups are all due for a refresh, and were updated at the Worldwide Developers Conference last year.
Bloomberg says Apple is working on refreshes for the 12-inch MacBook and the MacBook Pro with next-generation Intel chips, but those updates will not be ready until later in this year.


The same goes for a rumored low-cost notebook that will serve as a successor to the MacBook Air - it won't be ready for a summer launch.
Current iMacs, MacBooks, and MacBook Pro models will be going more than a year without an update if there's no June refresh, and it's not clear when these machines will see an update if not in June. September alongside iPhones is a possibility, as is a launch earlier or later in the year via press release or a separate event.
For a full rundown of all Mac-related rumors, check out our MacBook, MacBook Air, MacBook Pro, and iMac roundups.

iPad Pros
Apple is working on a revamped iPad Pro that adopts the TrueDepth camera system for Face ID along with smaller bezels and no Home button, turning the iPad into something of a giant iPhone X.
We're still expecting two sizes, somewhere around 10.5 and 12.9-inches, but the new iPad Pro models will be able to adopt larger displays while maintaining the same body size thanks to the aforementioned slimmer bezels.

2018 iPad Pro mockup via Benjamin Geskin


A TrueDepth camera system for the iPad Pro will allow the device to adopt Animoji, and a new feature rumored for iOS 12 will allow Face ID to work in landscape mode, something not currently possible on the iPhone X.
While the iPhone X uses an OLED display, Apple's TrueDepth-equipped iPad Pro is expected to continue to use an LCD display due to the difficulty and expense involved to obtain larger OLED panels. Inside, the new iPad Pro is expected to adopt a faster, more efficient A11X chip and an Apple-designed GPU.
Bloomberg has said the new iPad Pro will launch "a little more than a year" after the last iPad Pro update, which indicates a September launch, and former KGI Securities analyst Ming-Chi Kuo has also said a release won't happen until sometime in the third quarter of 2018.
It doesn't sound like we're going to see the new iPad Pro models at WWDC, but some analysts have predicted a June launch. Take a look at our iPad Pro roundup for full details on what to expect from a next-generation tablet.

iPhone SE 2?
Rumors about an iPhone SE 2 have been all over the place, making it difficult to nail down what Apple has planned for a second-generation 4-inch iPhone SE.
We've heard rumors suggesting everything from small design changes to a major overhaul that includes Face ID camera system and an iPhone X-style design, something that seems unlikely for a device that Apple has positioned as its most affordable.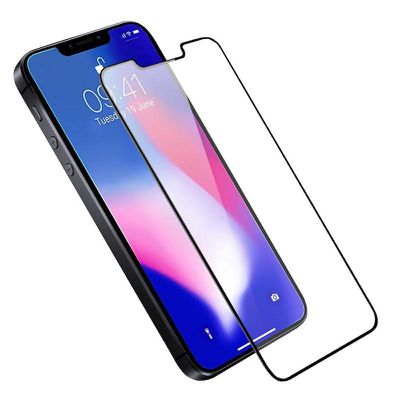 A case maker's rendering of what the iPhone SE 2 will look like, which could be inaccurate


Recent rumors seem split between an iPhone SE design that includes a glass backing for wireless charging and the aforementioned iPhone X-like design, but based on what we've heard, it sounds like at least some of these rumors may be confusing a second-generation iPhone SE with the 6.1-inch LCD iPhone Apple is said to have in the works for its fall 2018 iPhone lineup.
A lot of the iPhone SE 2 rumors have come from less than reliable supply chain sources in Asia with little information provided by trustworthy sources that have a proven track record and are known to provide accurate details.
Given these mixed rumors, we don't have a clear picture of what an iPhone SE 2 is going to look like, and because everything is so up in the air, it's also difficult to nail down a launch date.
We've heard several rumors suggesting a launch could happen during the first half of the year, in the summer, and at WWDC, which suggests a June launch, but again, these rumors need to be viewed with some skepticism especially amid reliable information suggesting no hardware at WWDC.
Make sure to read our full iPhone SE 2 roundup to get an idea of how mixed the rumors have been.

Beats Accessory With Siri Integration?
Apple analyst Gene Munster believes Apple may be planning to introduce a Beats-branded product that includes Siri integration as a low-cost HomePod alternative. The device would not be branded as a HomePod, but would function in a similar manner.
Munster does not specify a product, but this would presumably be a speaker like the Beats Pill+, which would be able to do all of the same things the HomePod can do at a lower cost. Munster believes such a product could be priced around $250, $100 less than the HomePod.



We've also heard a rumor from the Chinese supply chain that suggests a rumored lower-cost HomePod will be under the Beats by Dre brand. It's not clear if these are two separate rumors or if Munster's prediction is based on this information. We've heard no other rumors suggesting Siri integration in Beats products, but it's a possibility.

AirPower and New Wireless AirPods Charging Case
Apple announced the AirPower in September and said it would be coming at some point in 2018, and since that announcement, people have been eagerly awaiting the accessory, which is designed to charge the Apple Watch Series 3, AirPods, and iPhone X, 8, or 8 Plus all at the same time.
Rumors suggested the AirPower would launch in March, but that didn't happen, and we now have little idea of when Apple will make it available for purchase.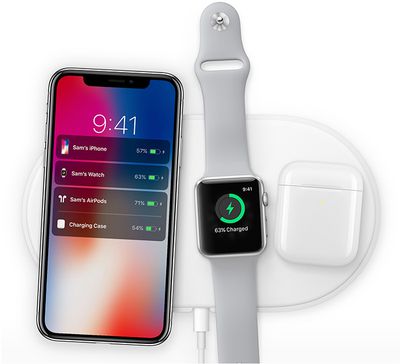 It's possible it will launch following the Worldwide Developers Conference with Apple taking the opportunity to unveil it after a major event, but we have no solid evidence suggesting that's the case.
The AirPower will be accompanied by a new Wireless AirPods Charging Case, which is necessary to allow the AirPods to charge via the AirPower. Apple will presumably update the AirPods in its store to ship with the new case, while customers who already have AirPods will be able to purchase it separately. More detail on the AirPower and AirPods Charging Case can be found in our AirPods roundup.

New Apple Watch Bands and iPhone/iPad Cases
Apple updates its selection of available Apple Watch bands on a seasonal basis. We last saw new bands in the spring, and with supply of those bands beginning to dwindle, it's time for a refresh.


We're likely to see new summer colors for Apple's band lineup, and Apple may also refresh its available iPhone and iPad cases, especially if the company opts to unveil new iPad Pro models at WWDC. These cases and bands may not be announced at the keynote event, but could be quietly added to the store afterwards.

MacRumors WWDC Coverage
What are you most hoping to see Apple launch at WWDC? Let us know in the comments. Make sure to tune in to MacRumors on Monday, where we'll have live coverage of the event both on the site and on our MacRumorsLive Twitter account.
Following the keynote, we will also have ongoing coverage of all of the announcements and everything that's discovered over the course of the week.