Craig Federighi Says Apple Intends to Address APFS Support for Fusion Drives 'Very Soon'
Apple is planning to share news on APFS support for Fusion Drives "very soon," Apple software engineering chief Craig Federighi told MacRumors reader Jonathan in an email this afternoon.
Federighi shared the detail after Jonathan sent him an email asking whether or not APFS was still in the works for Fusion Drives, which combine a hard drive with flash storage to provide the speed of an SSD with the affordability of a standard hard drive. Fusion Drives are used in iMacs and Mac mini machines.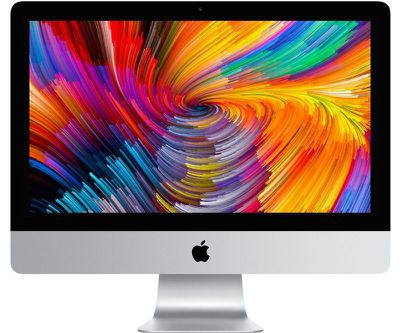 In response to Jonathan's question, Federighi gave a short but enticing answer, which we verified:
Hi Jonathan,

We intend to address this question very soon...

Thanks,

- craig
With the launch of macOS High Sierra, Apple introduced a new Apple File System for Macs that have all-flash built-in storage. At the time macOS High Sierra was introduced, Apple said that the initial release of the software would not allow Fusion Drives to be converted to APFS, but confirmed APFS support would be coming at a later date.
Since then, iMac and Mac mini owners who have Fusion Drives have been eagerly waiting for Apple to implement support for the feature, but in update after update, no APFS support for Fusion Drives has materialized.
Federighi's statement suggests that APFS will be added as a feature in an upcoming software update, perhaps the macOS 10.14 update that's expected to be unveiled at the Worldwide Developers Conference in June.


For those unfamiliar with the new Apple File System, it's a more modern file system than HFS+ and has been optimized for solid state drives. It is safe and secure, offering crash protection, safe document saves, stable snapshots, simplified backups, strong native encryption, and more.