Apple Knew About Bendgate and Touch Disease iPhone 6 Issues Months in Advance of Repair Programs
As part of an ongoing lawsuit over the "Touch Disease" manufacturing issue affecting iPhone 6 and 6 Plus devices, Apple was required to provide the court with internal testing documents that suggest the company knew about iPhone 6 and 6 Plus design problems before the two devices launched.
The full scope of the internal documents remain under seal, but the judge presiding over the case, Lucy Koh, made some of the information public when she published an opinion on the case earlier this month, and Motherboard shared the details she offered up about the case.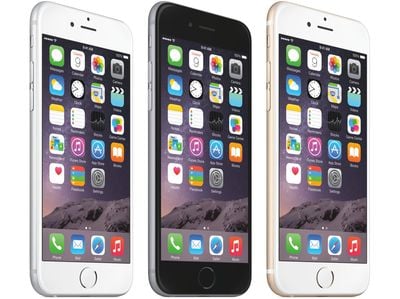 Apple knew that the iPhone 6 was 3.3 times more likely to bend than the iPhone 5s, while the iPhone 6 Plus was 7.2 times more likely to bend ahead of the release of the two devices. Publicly, though, Apple said that the two devices had been "thoroughly tested" and evaluated for "strength and durability." Bending, according to Apple, was "extremely rare" and only happened to a small number of customers.
At the heart of the Touch Disease problem is an earlier issue that received widespread attention --
bendgate
.
Bendgate was the first and most visible issue affecting the iPhone 6 and 6 Plus, but the malleability of the iPhone 6 and 6 Plus is also what led to Touch Disease, which occurs when the chip that detects touch input becomes unseated from the logic board from bending or as Apple claims, multiple drops. Apple quietly addressed Touch Disease in an engineering change implemented in May 2016, but did not launch a repair program until months later after the problem received significant attention. From Judge Koh:
After internal investigation, Apple determined underfill was necessary to resolve the problems caused by the touchscreen defect. As the Plaintiffs explain, "[u]nderfill is a bead of epoxy encapsulant that is placed on a circuit chip to reinforce its attachment to the board substrate and to stiffen the surrounding assembly. ... Underfill is used to prevent the manifestation of chip defects induced by bending because it reinforces the connections and prevents them from bending away from the substrate."
As part of the repair program that Apple eventually put in place, the company is replacing devices affected by Touch Disease with a replacement device for a service fee of $149.
The Touch Disease lawsuit is still ongoing and not all documentation has been made public. Judge Koh recently denied the plantiffs' attempt to get class certification, but an appeal is in the works. The full court document covering the denial for class certification is available from Motherboard.