Apple's Budget iPhone X May Have Same Ultra-Bright, Low-Power LCD Technology as LG G7
Apple's widely rumored 6.1-inch iPhone with Face ID may use the same MLCD+ display technology as LG's new G7 ThinQ smartphone, according to a BusinessKorea report today spotted by the blog Patently Apple.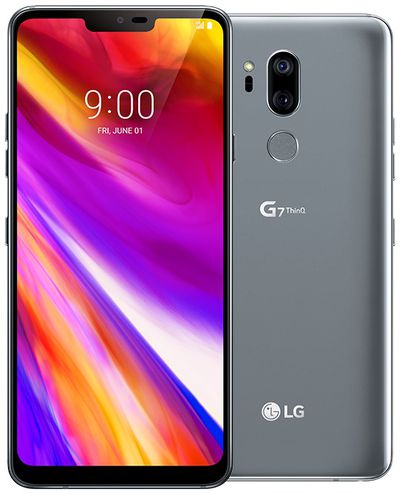 BusinessKorea:
According to the smartphone industry on May 9, Apple is expected to load its next 6.1-inch iPhone model with an MLCD+ display which LG used in its G7 ThinQ smartphone. The MLCD+ display realizes a bright screen with less power consumption than the IPS LCD display.
Whereas a traditional LCD screen has three sub-pixels, forming a red, blue, and green stripe, MLCD+ screens have a fourth white sub-pixel for increased brightness, yet with lower power consumption than an IPS LCD panel. LG's G7 has a peak brightness of 1,000 nits, for example, compared to between 625 nits and 804 nits on the iPhone X.
Like the OLED display on the iPhone X, MLCD+ screens can also display 100 percent of the wide DCI-P3 color gamut for improved color accuracy. The panel in the G7 is capable of 10-bit color depth, so if Apple used this technology, the 6.1-inch iPhone could be more compliant with some HDR standards.
Rumors suggest the 6.1-inch iPhone will essentially be a lower-priced iPhone X, achieved through some cost-cutting design compromises, including the lack of an OLED display. Based on this report, however, it sounds like the device could still have a better display than the iPhone 8 and iPhone 8 Plus.
The 6.1-inch iPhone will also have an aluminum frame rather than stainless steel, a single-lens rear camera, and may lack 3D Touch, according to former KGI Securities analyst Ming-Chi Kuo. He predicted the device will be unveiled later this year with a starting price of between $700 and $800 in the United States.