Ming-Chi Kuo: Apple's Biggest Challenge to Innovation in Recent Years Has Been Software
Apple's "biggest challenge in innovation in recent years has been in software, not hardware," according to KGI Securities analyst Ming-Chi Kuo.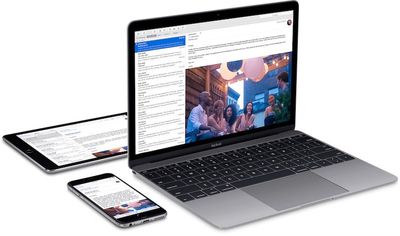 "In several cases we have seen Apple lagging in software versus hardware development, which bodes badly for its innovation strategy of software and hardware integration," wrote Kuo, in a research note obtained by MacRumors.
Kuo's sole example is that Apple's first-mover advantage in augmented reality has been "significantly narrowed" by Chinese smartphone maker OPPO.
He believes that OPPO has caught up with Apple's ARKit platform in only six to nine months, largely based on the fact that the augmented reality version of Honour of Kings will be compatible with not only iPhones but also OPPO's lower-priced smartphones when it launches next month, despite high-tech requirements.
"The key is that OPPO is in charge of developing API, integrating hardware and software, and cooperating with SenseTime's algorithm and Tencent's game software development team," said Kuo, referring to the two Chinese companies that developed Honour of Kings, estimated to have over 200 million players, mainly in China.
Kuo adds that, since the debut of ARKit at WWDC 2017, there has been no "heavyweight" augmented reality app for iPhones and iPads.
We think Apple's endeavors in the AR field should have enabled it to offer AR applications popular with the market before the Android camp, including: (1) the announcement of ARKit, an AR development tool, ahead of Google; (2) customization of the SoC (including CPU and GPU); and (3) customization of the rear camera.

However, since the debut of the ARKit nearly a year ago, there has been no heavyweight AR application on iOS. Given that the AR version of Honour of Kings runs not only on the iPhone but also on OPPO's smartphone, Apple's first-mover advantage gap in AR has been significantly narrowed by OPPO.
In terms of software in general, it can be argued that the past year wasn't Apple's greatest. iOS 11 and macOS High Sierra have suffered from several bugs, ranging in severity, including a major root password vulnerability on Macs to iMessages appearing in the wrong order across devices.
Fortunately, in January, multiple reports claimed that Apple plans to increase its focus on the quality of its software platforms, presumably resulting in a greater emphasis on bug fixes, performance improvements, and stability.