Apple Planning iPhones With Touchless Gesture Controls and Curved Screens to Launch Within Three Years
Bloomberg's Mark Gurman has a new report out this morning, claiming that Apple is working on future iPhone models that will incorporate "touchless gesture control" as well as curved screens. The company is said to be looking at how it can differentiate its flagship product in a smartphone market that's becoming increasingly saturated with devices.
According to people with knowledge of Apple's plans, the touchless control feature is described as a hover-like gesture system that would let future iPhone owners navigate iOS "by moving their finger close to the screen without actually tapping it." This technology would be advanced enough to take into account the proximity of a finger to the screen and is predicted to still be around two years away, if Apple chooses to move forward with it.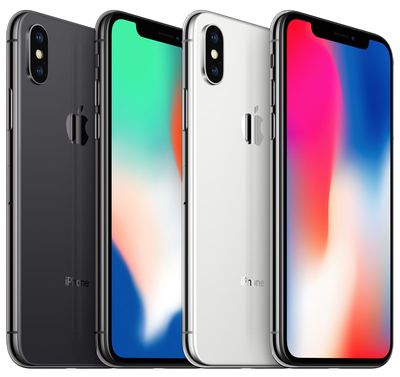 Gurman also compared Apple's gesture design to Samsung's Air Gestures in Android smartphones and Google's Project Soli. In comparison, Apple's future iPhone "would require gestures to be closer to the screen than with Project Soli," and be based on technology built in the display rather than some kind of motion sensor added to the iPhone's bezel, as it is with Air Gestures.
Secondly, Apple is in the works on an iPhone display that curves inward "gradually from top to bottom," unlike Samsung's smartphones that curve down and away at the edges of the screen. Gurman's sources said that this major iPhone upgrade is around two to three years away. The company has been connected to curved display rumors in the past, and in October 2017 was said to be working with LG Display on an iPhone with a foldable display.
The new report also quickly corroborates many of the current rumors for the 2018 iPhone lineup:

While the Apple projects aren't imminent, the company has near-term plans to expand OLED technology to more devices, according to other people familiar with the matter. It will release a second iPhone with that type of screen later this year; a larger model with a 6.5-inch screen, up from the 5.8-inch size in the current iPhone X. The company is also working on an update to the iPhone X's size and a new, lower-cost LCD model.
Earlier in February, another one of Gurman's reports focused on the launch of iOS 12 later this year, which is believed to feature Animoji in FaceTime, deeper Siri integration, and an overall focus on quality rather than the introduction of many new features.