To demonstrate how the iMac Pro is the most powerful Mac ever, Apple recently invited a group of filmmakers, CG artists, and graphics designers to create a series of short films using its advanced technologies.
The artists include creative director Erin Sarofsky, motion graphics designer Esteban Diácono, 3D artist Luigi Honorat, director and designer Michelle Dougherty, design and motion studio ManvsMachine, and an integrated collective of designers, artists, and storytellers from production company Buck.
From concept development through final preparations for render, Apple says the iMac Pro was at the center of the creative work. The fine print does note that additional equipment was used for final rendering of 3D content.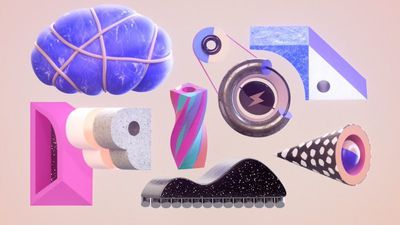 Each film is accompanied by a behind-the-scenes video showing how the iMac Pro fit into the creative process, alongside a list of software tools used and testimonials about how great the iMac Pro is. Apple hasn't shared the films on its YouTube channel yet, so it's unclear if they'll double as TV ads.
iMac Pro was described as "blazingly fast" in an early review. Based on benchmarks, the mid-range model with a 10-core 3.0GHz Intel Xeon processor is up to 45 percent faster than the high-end 2013 Mac Pro. The 10-core iMac Pro is also up to 93 percent faster than the latest top-of-the-line 27-inch 5K iMac.
Watch the Films: "iMac Pro: The most powerful Mac ever. Pushed to the limits."
Update: Apple has now uploaded some of the videos to its YouTube channel.