Apple Testifies on iPhone Throttling Before Canadian Parliamentary Committee
Apple's Canada division and Geekbench maker John Poole today testified before a House of Commons committee on industry, science, and technology in Canada to address the power management features Apple introduced in older iPhones in iOS 10.2.1, reports iMore.
Poole was on hand because back in late December, he used his Geekbench platform to confirm the link between degraded iPhone batteries in older iPhones and processor slowdowns, which Apple had not, at the time, clearly explained.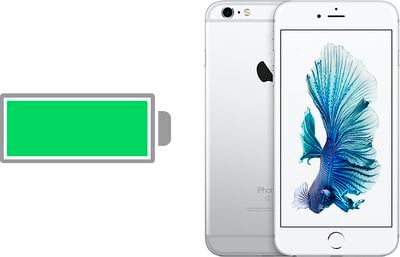 Apple Canada was there to answer questions and share facts about why Apple implemented the feature in the first place, a topic that's been previously covered in support documents and a letter to customers.
As part of Apple's testimony, Jacqueline Famulak, Apple Canada's Manager of Legal and Government Affairs, provided a lengthy statement that largely repeats prior statements Apple has offered in the United States.
Famulak reiterated that Apple would "never intentionally" shorten the life of an Apple product to drive customer upgrades, and she explained that Apple added power management features in iOS 10.2.1 to allow customers to continue to use iPhones with aging batteries. A portion of the statement shared by iMore:
First, Apple would never intentionally do anything to shorten the life of any Apple product or degrade the user experience in order to drive customer upgrades. Apple's entire philosophy and ethic is built around the goal of delivering cutting-edge devices that our customers love. Our motivation is always the user.

Second, Apple's actions related to performance of iPhones with older batteries were designed specifically to prevent some older models from unexpectedly shutting down under certain circumstances. And we communicated this publicly. Let me explain.

In order for a phone to function properly, the electronics must be able to draw power from the battery instantaneously. But, as lithium-ion batteries age, their ability to hold a charge diminishes, and their ability to provide power to the device decreases. Very cold temperatures can also negatively affect a battery's performance. A battery with a low state of charge may also cause the device to behave differently. These things are characteristics of battery chemistry that are common to lithium-ion batteries used in all smartphones, not just Apple's.

If power demands cannot be met, the iPhone is designed to shut down automatically in order to protect the device's electronics from low voltage.

We do not want our customers to experience interruptions in the use of their iPhones, whether that is making an emergency phone call, taking a picture, sharing a post, or watching the final minutes of a movie. To address the issue of unexpected shutdowns, we developed software that dynamically manages power usage when, and only when, an iPhone is facing the risk of an unexpected shutdown. This power management software helps keep iPhones on when they otherwise might turn off - it does this by balancing the demand for power with the available supply of power.

The sole purpose of the software update in this case was to help customers to continue to use older iPhones with aging batteries without shutdowns - not to drive them to buy newer devices.

Third, Apple regularly provides software updates for iPhone and our other devices. These software updates can include everything from new features, to bug fixes, to security updates. Whenever we issue a software update, we include a ReadMe note which has a description of the contents of the update for the customer to review prior to the software installation. In the case of iOS 10.2.1, we stated that it "improves power management during peak workloads to avoid unexpected shutdowns on iPhone."
Famulak went on to explain that Apple is offering $35 battery replacements in Canada, down from $99 ($29 in the U.S., down from $79) and that iOS 11.3, coming this spring, will offer customers more information about the health of their iPhone's battery and allow the power management features to be turned off.
The House of Commons is aiming to make sure Canadian consumers are being treated fairly by Apple, and it's possible that the Competition Bureau in Canada, also at today's committee meeting, will launch an investigation. Apple will also be facing government inquiries in other countries, including the United States.
The full text of the statement Apple provided to the House of Commons committee can be read over at iMore.