Apple Working on Redesigned Books App With 'Simpler' Interface and Overhauled Store
After changing the iBooks app to simply be called "Books" in the iOS 11.3 beta that released to developers yesterday, a new report out today by Mark Gurman at Bloomberg states that Apple is preparing to revamp the internals of the iPhone and iPad app as well.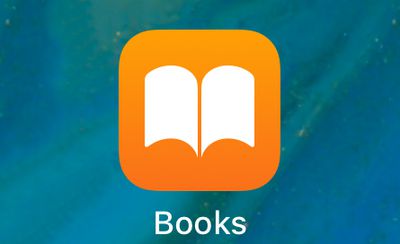 In an update coming in the next few months -- potentially with the public release of iOS 11.3 in the spring -- Apple will redesign Books with a "simpler" interface aimed at highlighting books you're currently reading in a "Reading Now" section.
On the store side of things, Books will gain a marketplace that looks like the new iOS App Store that debuted in iOS 11, tying more of Apple's apps in together aesthetically. There will also be a dedicated tab for audio books.
According to Gurman, this major update to Books is Apple's move to take on Amazon and the Kindle digital book market again. The Books redesign will come nearly five years after Apple and five publishers were found guilty of conspiring to inflate the prices of e-books to weaken Amazon's dominant position in the market.

Apple is working on a redesigned version of its iBooks e-book reading application for iPhones and iPads and has hired an executive from Amazon to help.

This will be the biggest upgrade to Apple's e-book service in several years and provides renewed competition in a market that Amazon has dominated.
In its preparation to fight against Amazon in the e-book market, Apple last month hired a senior vice president away from Amazon's Audible business. The VP, Kashif Zafar, had also previously worked at Barnes & Noble on its Nook e-reader. His new title at Apple is "Global Head of iBooks," and he'll help Apple with "general management responsibility" across the company's global digital books unit.