Tim Cook made his first appearance in Canada today as the head of Apple with an unannounced visit to Toronto this morning.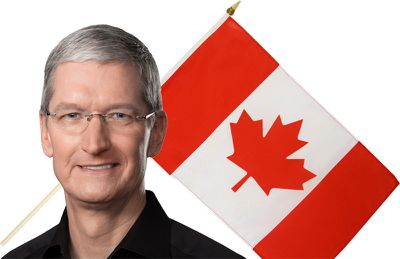 Just before noon local time, Cook made a surprise visit to the company's retail store at the Eaton Centre shopping mall, reports The Globe and Mail. Cook was pictured alongside young students attending an Apple Field Trip, an in-store initiative that introduces kids to coding, podcasting, and other creative skills.
Cook's stop in Toronto follows a trip to Harlow College near London, England on Friday, in line with Apple's announcement that its
Everyone Can Code
initiative has recently
expanded to 70 colleges and universities across Europe
. Last week, Cook also
visited Reno
, where Apple broke ground on a new data center.
Cook has served as Apple's CEO since August 24, 2011, after the late Steve Jobs resigned from the position for a final time.
Update: After visiting the Eaton Centre Apple Store while in Toronto, Tim Cook attended a Maple Leafs game with hockey analyst and former player Nick Kypreos.
Via: iPhone in Canada