Apple Celebrates Groundbreaking of New Reno Warehouse With Visit From Apple CEO Tim Cook
Apple today started construction on a new warehouse in downtown Reno, Nevada, with the site visited this afternoon by Apple CEO Tim Cook, Nevada Governor Brian Sandoval, and Reno Mayor Hillary Schieve, reports the Reno Gazette-Journal.
In a speech given at the groundbreaking of the warehouse, which is located near the company's Reno data center, Cook said the data center is a key component in the ecosystem that provides billions of iMessages, photos, and FaceTime calls to customers around the world each day.
"We've invested $1.6 billion in the region today and over the course of the next six years, we intend to invest an additional $1 billion," said Cook.
"Reno plays an incredibly important role in the products and services that we provide our customers worldwide. Without the data center here, none of this would be possible."
Apple's presence in Reno kicked off in 2012 with the construction of its data center. As part of that deal Apple was required to build a facility in the downtown Reno tourism improvement district, hence the warehouse.
Apple plans to use the upcoming Reno, Nevada warehouse to move equipment to the data center, which Apple allowed the Reno Gazette-Journal to tour today following Cook's speech.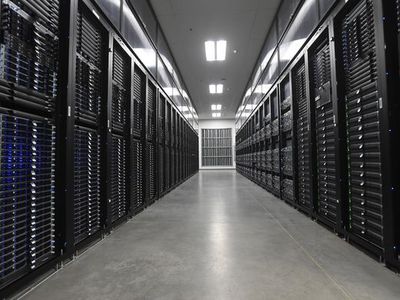 Image via the Reno Gazette-Journal


The site shared nearly 50 photos captured from inside the data center, filled with racks and racks of the servers that power Apple services. The images provide glimpses at Apple's server setup, cabling, cooling operations, cleaning rooms, and more.