Streaming music service Tidal is facing money problems and could run out of working capital within the next six months, according to a report this week by Norwegian newspaper Dagens Næringsliv (via The Verge). The report stated that the money issues likely stem from Tidal's user growth, which is said to have "stalled" recently.
Sprint bought a 33 percent stake in Tidal this past January, and at the time Jay Z's business partner and Roc Nation Sports president Juan Perez mentioned that the carrier's investment gave Tidal "sufficient working capital for the next 12-18 months." The Jay Z owned service is said to have lost around NOK$368 million (around $44 million) before taxes in 2016, and Tidal reportedly claims that it will break even and achieve profitability in mid-2018.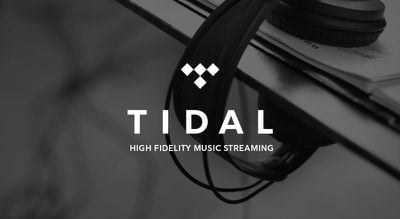 Regarding the new claim of Tidal's money and subscriber problems, a company spokesperson told The Verge the following: "We have experienced negative stories about Tidal since its inception and we have done nothing but grow the business each year."
It isn't clear exactly how many people are subscribed to Tidal since the service has refrained from releasing such a count following the Sprint deal. At that time, Dagens Næringsliv again reported on Tidal, this time focusing on a claim that it was inflating subscriber numbers as far back as when Jay Z acquired it in 2015. The newspaper said it obtained internal reports from Tidal that showed it had 350,000 subscribers in September 2015, at which time Jay Z said it had gained 1 million subscribers.
Subsequent inflation numbers surfaced in March 2016, and afterwards the company hasn't provided any data regarding the amount of its subscriber base. As a point of comparison, Spotify remains in the lead for music streaming services with over 60 million paid subscribers as of July, while Apple Music follows with over 30 million as of September.