Apple Says HomePod is Delayed Until Early 2018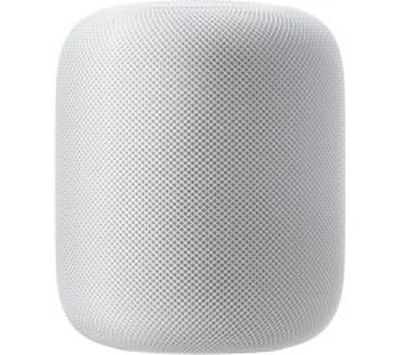 Apple today announced it has delayed the release of the HomePod until early 2018. The speaker was originally set to launch in December.
In a statement provided to MacRumors and other media outlets, Apple said it needs "a little more time" before the HomePod is ready.
We can't wait for people to experience HomePod, Apple's breakthrough wireless speaker for the home, but we need a little more time before it's ready for our customers. We'll start shipping in the US, UK and Australia in early 2018.
Apple's definition of "early" in a year is generally January through April. Apple did not provide a specific reason for the delay.
Apple unveiled the HomePod at its Worldwide Developers Conference in June. At the time, Apple said the speaker would launch in December for $349, starting in the United States, United Kingdom, and Australia.
HomePod is the first Apple product delayed since the AirPods in October 2016. At the time, Apple also said it needed "a little more time" before the wireless headphones were ready. AirPods eventually launched in December 2016.
HomePod also serves as a "Hey Siri" assistant and HomeKit hub. The high-fidelity speaker is equipped with spatial awareness and Apple-engineered audio technology, including a seven‑tweeter array and high-excursion woofer, and is powered by Apple's A8 chip. A firmware leak reveals it likely has 1GB of RAM.