Apple Acquired Camera Sensor Company InVisage Earlier This Year [Updated]
Apple has reportedly acquired or at least hired some talent away from InVisage, according to the blog Image Sensors World. The report, citing two unnamed sources, claims the deal was closed in July of this year.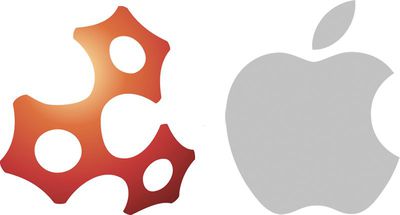 Beyond the sources familiar with the matter, there are only subtle clues that Apple may have scooped up InVisage.
Image Sensors World, for example, highlighted that InVisage is no longer listed as a current investment in the portfolios of venture capital firms Nokia Growth Partners and InterWest Partners.
InVisage also removed a news page and a list of employee profiles from its website, compared to an archived version from February. Many companies acquired by Apple in the past have simplified or even removed their websites.
LinkedIn lists at least six Apple employees who previously worked at InVisage, although only two joined the company this year. One employee joined Apple as a hardware engineer in July, the same month as the rumored acquisition.
InVisage also filed to register a manufacturing subsidiary in June with the state of California, where the company is headquartered, but it later surrendered the request and the entity was legally dissolved in early October.
InVisage, founded in 2006 and based out of Newark, California, has developed new image sensor architecture with a dedicated QuantumFilm layer that can maximize a smartphone camera's light sensing capability.
The company's website says QuantumFilm pixels have
over three times higher dynamic range
, allowing users to capture "supremely detailed images in almost any lighting condition where there is bright sky."

QuantumFilm is a photosensitive layer that relies on InVisage's newly invented class of materials to absorb light; specifically, the new material is made up of quantum dots, nanoparticles that can be dispersed to form a grid once they are synthesized. Just like paint, this dispersion of solid materials can be coated onto a substrate and allowed to dry.
InVisage's technologies could certainly be implemented as part of annual improvements to iPhone and iPad cameras.
Update: Apple has confirmed its acquisition of InVisage in a statement provided to TechCrunch.