Apple Says Claims Face ID Was Downgraded to Speed Up Production Are 'Completely False'
Bloomberg this morning alleged that Apple allowed its suppliers to make Face ID less accurate in order to speed up production on the device, a claim that Apple now says is "completely false" in a statement shared with TechCrunch.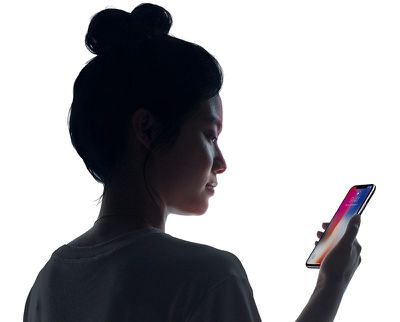 According to Apple, the quality and the accuracy of Face ID have not changed, and Face ID will be the new "gold standard" for facial authentication.
Customer excitement for iPhone X and Face ID has been incredible, and we can't wait for customers to get their hands on it starting Friday, November 3. Face ID is a powerful and secure authentication system that's incredibly easy and intuitive to use. The quality and accuracy of Face ID haven't changed. It continues to be 1 in a million probability of a random person unlocking your iPhone with Face ID.

Bloomberg's claim that Apple has reduced the accuracy spec for Face ID is completely false and we expect Face ID to be the new gold standard for facial authentication.
The report from Bloomberg, which went into detail about some of the components used in the TrueDepth camera, suggested Apple had "relaxed some of the specifications for Face ID" to boost the number of usable dot projectors, a component that Apple suppliers were said to be struggling with. From Bloomberg:
It's not clear how much the new specs will reduce the technology's efficacy. At the phone's official unveiling in September, executives boasted that there was a one in a million chance that an interloper could defeat Face ID to unlock a phone. Even downgraded, it will probably still be far more accurate than Touch ID, where the odds of someone other than the owner of a phone being able to unlock it are one in 50,000.
In addition to Apple's statement suggesting no changes have been made to Face ID, Apple has shared specific accuracy numbers and details on the feature, so it would be difficult for the company to make changes in production that would alter the way that Face ID works.
Apple reportedly struggled with production for several of the components for the iPhone X, given that it's a new device using many new technologies. As a result of those issues, supply of the iPhone X is expected to be extremely limited at launch, with Apple likely unable to reach supply-demand balance until 2018.