iPhone 8 and 8 Plus Production Will Reportedly Drop Nearly 50% When iPhone X Launches
Apple has reportedly asked its suppliers to reduce iPhone 8 and iPhone 8 Plus production by nearly 50 percent in November and December, according to Reuters, which cited Taiwan's Economic Daily News.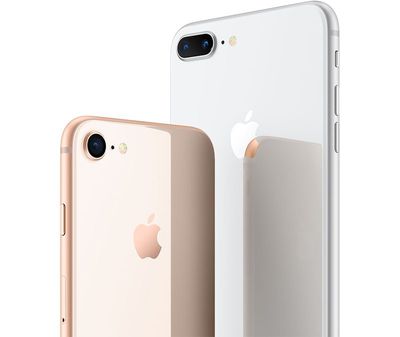 The report quotes an unnamed source who claims it is the first time in the iPhone's history that new models face a major cutback so shortly after mass production began. iPhone 8 and iPhone 8 Plus officially went on sale September 22.
Apple shares declined around 1.5 percent in pre-market trading as investors reacted to concerns about low sales of the devices.
Apple hasn't revealed iPhone 8 and iPhone 8 Plus sales numbers. The company will report its fourth quarter earnings results on November 2, including iPhone sales, but it doesn't break out the number on a model-by-model basis.
Even if iPhone 8 and iPhone 8 Plus sales have in fact been lower than expected, it could be a sign of pent up demand for the upcoming iPhone X.
With an OLED display, nearly 82 percent screen-to-body ratio, and a TrueDepth camera system powering 3D facial recognition features like Face ID and Animoji, the iPhone X is unlike any other smartphone Apple has ever sold.
"Apple is taking the iPhone franchise to a whole new level with the iPhone X," said Apple analyst Brian White. "We continue to believe Apple's stock will not only benefit from this iPhone cycle but also the company's capital distribution initiative, attractive valuation, and potential new innovations."
Industry observers are patiently waiting to see how many customers are holding out to purchase the flagship smartphone when pre-orders begin October 27. iPhone X officially launches November 3, starting at $999 in the United States.