Apple Joins FDA Pilot Program for Faster Approval of Digital Health Tools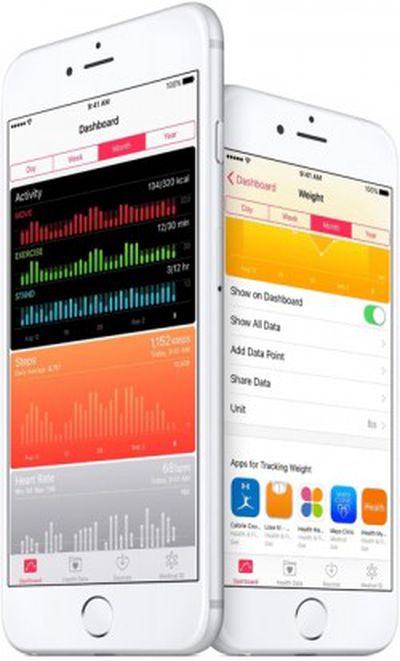 The Food and Drug Administration today announced that it has selected nine companies to join its voluntary Pre-Cert pilot program, which is designed to foster innovation through the creation of a less restrictive regulatory framework that will lead to faster acceptance of health-related software and, in some cases, products.
Companies accepted to the program include Apple, Fitbit, Johnson & Johnson, Pear Therapeutics, Phosphorus, Roche, Samsung, Tidepool, and Verily.
With its program, the FDA is aiming to create a more tailored approach toward digital health technology by looking at the software developer rather than the product to establish a firm-based pre-certification program for these digital health tools. The companies accepted to the program will be reviewed for software design, validation, and maintenance and to determine if they meet the FDA's quality standards for pre-certification.
Companies who have been pre-certified may be able to submit less information to the FDA before marketing a new digital health tool, speeding up the approval of new services and technologies. The FDA is also considering allowing pre-certified companies to avoid submitting products for premarket review in some situations.
As part of the program, Apple will provide the FDA with access to the measures it use to develop, test, and maintain software products. Apple has agreed to allow visits from FDA staff and offer information about its quality management system.
"Our method for regulating digital health products must recognize the unique and iterative characteristics of these products," said Dr. Gottlieb. "We need to modernize our regulatory framework so that it matches the kind of innovation we're being asked to evaluate, and helps foster beneficial technology while ensuring that consumers have access to high-quality, safe and effective digital health devices. These pilot participants will help the agency shape a better and more agile approach toward digital health technology that focuses on the software developer rather than an individual product."
For Apple, this program could be a major boon as it has several digital health-related tools like Health, CareKit, and ResearchKit, and FDA approval is likely one of the major roadblocks to releasing new health-related products that are rumored to be in the works, such as some kind of device for monitoring blood glucose.
Apple CEO Tim Cook has said that Apple does not want to put the Apple Watch through the FDA approval process, but should the program go well, Apple may also have fewer regulations to contend with when it comes to the future of the Apple Watch, which could allow for new, more advanced health-monitoring capabilities.