T-Mobile and Sprint are said to be "close to agreeing" to terms regarding a deal that would merge the third and fourth largest United States wireless carriers together. People close to the deal told Reuters that Sprint parent company SoftBank would own 40 to 50 percent of the combined company, while T-Mobile parent company Deutsche Telekom will gain the majority stake.
The terms of the deal are expected to be finalized by the end of October, "though talks may still fall through," the two sources said. Previously, U.S. antitrust officials told Sprint that a merger with another wireless carrier would face intense scrutiny because having four major carriers in the U.S. was important to maintaining a competitive market. During those talks a few years ago the situation of the companies was reversed -- since T-Mobile had yet to gain in popularity -- with Sprint seeking to acquire T-Mobile for more than $20 billion.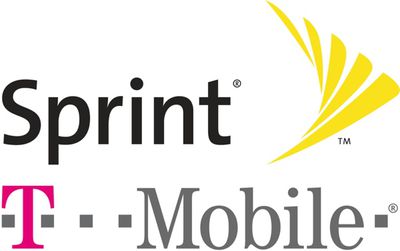 Now, those concerns are said to come into play again with regulatory scrutiny expected to face any deal between Sprint and T-Mobile "over concerns that the U.S. wireless market is becoming too concentrated."

T-Mobile US Inc is close to agreeing tentative terms on a deal to merge with peer Sprint Corp, people familiar with the matter said, a major breakthrough in efforts to merge the third and fourth largest U.S. wireless carriers.

Once terms are finalized, due diligence by the two companies will follow and a deal is expected by the end of October, though talks may still fall through, the sources said.
If the merger happens, the resulting company would have revenues topping $70 billion and more than 130 million subscribers, falling in line behind the two other major U.S. carriers -- Verizon and AT&T -- in terms of subscribers.
The combined company would be led by T-Mobile CEO John Legere, according to the sources, thanks to T-Mobile outperforming Sprint under his leadership. The new company would also undertake a "massive" effort to cut costs early on.