Latest Leak Suggests Apple Will Announce 'iPhone 8', 'iPhone 8 Plus', and 'iPhone X' on Tuesday
Last night, the iOS 11 GM was leaked and we got a glimpse into numerous iPhone 8 features, including a look at a new edition of the Apple Watch, and even new "Animoji." Now, developer Steve Troughton-Smith has dug up new info related to the official names of the iPhones being announced on Tuesday.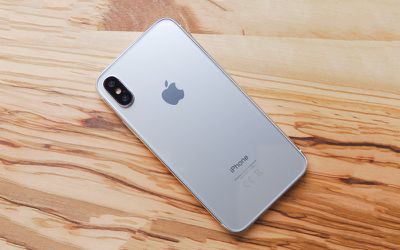 According to the developer, Apple will call the smartphones the iPhone 8 and iPhone 8 Plus (for the two LCD devices), and iPhone X (for the OLED model). These names will replace the iPhone 7s, iPhone 7s Plus, and iPhone 8 monikers that have been attached to each respective model over the past few months.
In a separate
Tweet
, Troughton-Smith pointed out that this is still not an exact confirmation, but it is the closest we've gotten to an official name for the upcoming iPhones. "Maaaybe the DeviceTree is lying about the marketing name, maybe not," he said. "But right now, D22 thinks it is iPhone X, so that's good enough for me."