Members of the Trump administration have begun contacting technology, education, and business leaders to ask for advice on "shaping funding approaches" for education related to science, technology, engineering, and math (STEM) in United States schools (via Bloomberg).
Ivanka Trump is said to be involved in the effort, along with the president's special assistant for technology initiatives, Reed Cordish. The two members of the Trump administration held an hour-long conference call with these politicians, educators, and CEOs on Wednesday, including Apple CEO Tim Cook and Laurene Powell Jobs, with Trump and Cordish specifically asking for advice regarding STEM education in public schools.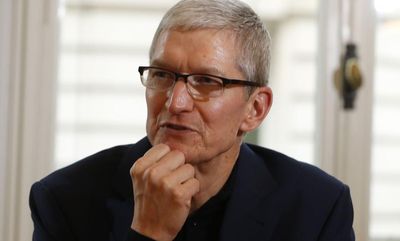 Not much else is known about the White House's conference call, but the STEM effort is said to be in the "beginning stages," with more outreach to experts expected to follow soon.

White House officials including Ivanka Trump have begun an outreach campaign to major technology, business and education leaders including Laurene Powell Jobs and Apple's Tim Cook for advice on shaping funding approaches to science, technology, engineering and math education in U.S. public schools.

The effort is in its beginning stages with more outreach expected to follow, and the administration has not yet settled on details about funding or timetables for the effort, according to one of the people who discussed the call.
Others reached out to for the conference call included Lockheed Martin CEO Marillyn Hewson, Accenture North America CEO Julie Sweet, Microsoft President Brad Smith, Arkansas Governor Asa Hutchinson, and representatives from the Chan Zuckerberg Initiative, Stanford, MIT, and Broward County, Florida, Schools.
Tim Cook has been involved with, and spoken out against, the Trump administration since the election last year, beginning with a tech summit in December 2016 that involved the discussion of trade, immigration, and vocational education. In June, Cook and other CEOs met at the White House to hold talks that centered around using tech to reduce government spending. During those talks, Cook pushed for making coding a required course in schools.
Note: Due to the political nature of the discussion regarding this topic, the discussion thread is located in our Politics, Religion, Social Issues forum. All forum members and site visitors are welcome to read and follow the thread, but posting is limited to forum members with at least 100 posts.