Steve Jobs Opera Premieres in Santa Fe This Saturday
An opera based on the life of late Apple CEO and co-founder Steve Jobs is set to open in Santa Fe, New Mexico this Saturday. Called The (R)evolution of Steve Jobs, the opera will have its world premiere showing on July 22 at 8:30 p.m on the Santa Fe Opera's open-air summer stage.
The opera has been in development since 2015, created by electronica DJ Mason Bates and librettist Mark Campbell. It tells the story of the Jobs and his struggle to balance life, family, and work, and is set to a live orchestra accompaniment, guitar, natural sounds, and expressive electronics, including Apple's own devices.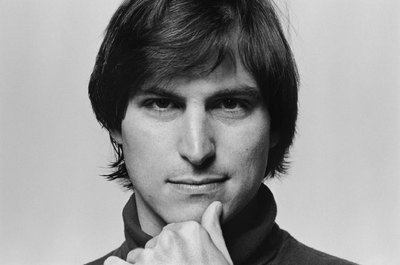 Bates described one of the scenes to ABC News in an interview last week, highlighting the moment where Steve Jobs introduces the first iPhone before being exhausted by illness.
At this moment in Mason Bates' opera "The (R)evolution of Steve Jobs," a harrowing sound emerges from the orchestra pit, a crushing downward progression that's described in the score as an "electronic shutdown."

"It's a combination of a stand-alone synthesizer with the actual sound on the old Macs of hard drives turning off -- and one in reverse booting up," Bates explained in an interview last week at the Santa Fe Opera, where his work will have its world premiere on Saturday.

"That moment is the realization of his mortality, so I wanted to have that kind of shutdown sound," Bates said. "Even if you can't recognize it, it adds a little authenticity that the guy who is the subject of this opera is the creator of some of the devices we're hearing."
The opera, which is approximately 90 minutes long, kicks off with a prologue in the garage of the Jobs family home in Los Altos, California, with Jobs father, Paul Jobs, gifting him a workbench.
From there, it jumps to 2007, where Jobs unveils the first iPhone, and then shifts back and forth between 2007 and Jobs' early years developing Apple. Campbell and Bates, who say the opera does not vilify or glorify Jobs, aimed for a non-chronological timeline dictated by emotion and memory. It will feature Jobs and several supporting characters like Apple co-founder Steve Wozniak, Laurene Powell Jobs, and Chrisann Brennan, with each character highlighted through a unique series of sounds.
The (R)evolution of Steve Jobs
has been financially backed by opera companies in San Francisco and Seattle, with guaranteed performances coming to both California and Washington in the future.
Since his death in 2011, Steve Jobs' life has been the subject of myriad books, movies, and documentaries, including an Aaron Sorkin-penned Danny Boyle-directed feature film that debuted in 2015.