Apple Hits Back at Supplier Imagination for 'Inaccurate and Misleading' Statements in Contract Dispute
Apple today hit back at disgruntled chipmaker Imagination Technologies for questioning whether it can develop new graphics technology without using the supplier's intellectual property, calling the British firm's response to Apple's decision to part ways with it "disappointing, inaccurate, and misleading."
Back in April, Imagination Technologies announced that Apple had told the U.K. firm it planned to stop using its graphics processors in consumer devices over the next two years. The news came as a shock to investors and the company's shares fell by 60 percent on the day.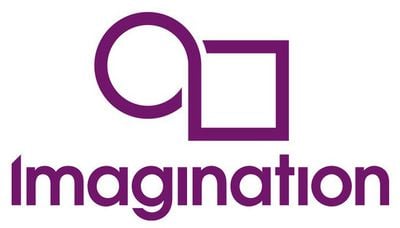 At the same time, the company criticized Apple, claiming that it doubted the tech giant could go it alone without violating Imagination's patents, intellectual property, and confidential information. One month later, the company opened a "dispute resolution procedure" with Apple after failing to resolve the disagreement.
On Friday, Apple responded to the graphics chip supplier by claiming that the firm had known for nearly two years that it was winding down the relationship. In an email statement received by Bloomberg, Apple said it first informed Imagination in late 2015 that it would no longer be buying the U.K. company's latest technology, but that it would still use its older systems.
Apple claimed that it told Imagination in 2016 that it was further reducing the relationship by initiating a clause in its contract that allows Apple to pay a lower royalty rate for using a smaller amount of intellectual property. By February 2017, Apple said it had told Imagination it was ending the relationship altogether and would no longer be making any royalty payments in up to two years' time.
Apple's statement contradicts those made by Imagination, notes Bloomberg. Last week, Imagination CEO Andrew Heath said the company was informed by Apple at the end of March "that they were certain" that products to be released in 2018 or early 2019 will no longer use Imagination's intellectual property. But Apple claimed the firm had known for longer.

"We began working with Imagination in 2007 and stopped accepting new IP from them in 2015," Apple said. "After lengthy discussions we advised them on February 9 that we expected to wind down our licensing agreement since we need unique and differentiating IP for our products. We valued our past relationship and wanted to give them as much notice as possible to adapt their future plans."
Imagination has yet to comment on Apple's statement, but the supplier's shares fell by up to 8 percent on Friday U.K. trading.
News that Apple would no longer be relying on its processors delivered a major blow to Imagination Technologies, which traditionally provides the PowerVR graphics architecture found in Apple's full range of iOS devices and receives a small royalty on every sale, which amounts to up to half of the British firm's revenue.
The company put itself up for sale in June. The formal sale process is still ongoing, despite a successful restructuring and a return to profitability for the company. Apple is unlikely to make an offer, according to a person familiar with the matter who spoke to Bloomberg.