After removing the barricades from its brand new retail location in Singapore, Apple this week has allowed a few reporters to tour the inside of Apple Orchard Road ahead of its grand opening this Saturday, May 27 (via CNET). The location marks Apple's first store in Southeast Asia.
The outside of the store features an all-glass design that spans 120 feet, allowing anyone passing by to glimpse into the two-story location. The bottom level of the store houses the traditional retail aspect of Apple locations, letting customers browse and purchase products like iPhone, Apple Watch, and MacBook.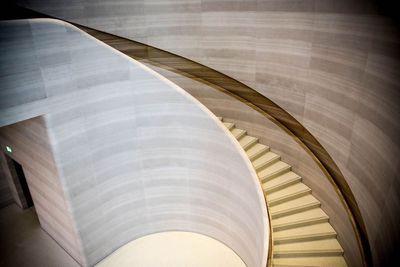 A curved staircase inspired by Apple Park leads up to the second story where customers will find a large grove of trees that was specially brought in from Malaysia, and that Apple hopes gives off a "modern-day town square" vibe. Next to the trees sit a collection of cubes and a large screen -- an area specifically designed for "Today at Apple" events.
Apple Orchard Road represents one of nine major next-generation Apple Store redesigns, which also includes its spots at Union Square in New York, Dubai, Ginza, and more. The major changes began last summer when Apple dropped "Store" from its retail branding, signifying its shift to a communal gathering place over a purely merchandise purchasing experience.
After a year and a half, Apple Orchard Road will finally open to the public on May 27 at 10:00 a.m. local time. Check out more photos of the store taken by CNET, including the location's boardroom that has murals of Apple Park hanging on the walls and Designed by Apple in California sitting on a few tables.