Apple Sees Notebook Shipments Increase Year on Year in Q1 2017
Apple's notebook shipments totaled an estimated 3.4 million units in the first quarter of the 2017 calendar year, representing a year-on-year increase of 15.4 percent, according to new data published by market research firm TrendForce.
Shipments of MacBooks and MacBook Pros actually declined 15.8 percent against the previous quarter of 2016, reflecting a somewhat similar decline for the overall notebook market over the same period, however the company's Q1 2017 numbers indicated strong demand in terms of a year-on-year increase in overall MacBook shipments.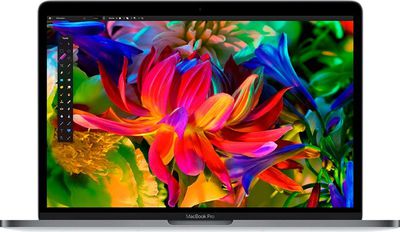 Apple shipped 3.4 million units of MacBook devices this first quarter and claimed fifth place in the ranking. The latest generation of MacBook Pro with Touch Bar, which was released in last year's fourth quarter, was well-received by consumers and contributed significantly to the overall MacBook shipments. As a result, first-quarter MacBook shipments, while representing a 15.8% decline versus the prior quarter, also showed a year-on-year increase of 15.4%.
HP, Lenovo, Dell, and Asus all suffered marginal market share declines compared to Q4 2016, but Apple's share stayed level over the last two quarters, enabling it to maintain fifth place in the shipment rankings. However sixth-placed Acer gained 0.8 percent ground on Apple over the same period, which TrendForce put down to expanded stocking of notebooks by channel distributors in anticipation of increased device production costs.


TrendForce estimates that MacBook shipments for the second quarter of 2017 will grow by more than 10 percent compared with the first quarter. The firm attributes this projection to suggestions that Apple will update its 12-inch MacBook with a new processor and the possibility of promotional pricing for some older models.
Recent rumors suggest Apple could be planning to announce refreshes for both the MacBook and MacBook Pro at June's Worldwide Developers Conference. The notebooks are expected to be updated with faster Kaby Lake processors, an update from the Skylake processors in the current machines. Apple is also said to be considering updating the MacBook Air with new internals, as sales of Apple's most affordable notebook have remained surprisingly strong.