Apple to Announce New MacBook, MacBook Pro, and Possibly MacBook Air at WWDC
Apple is planning to announce refreshes for its notebook lineup at its upcoming Worldwide Developers Conference set to take place in June, reports Bloomberg. New versions of the MacBook and MacBook Pro are expected to be announced, and Apple is also considering updating the MacBook Air, its most affordable notebook.
The MacBook Pro, which was just updated in October with a slimmer design and a Touch Bar, will be refreshed with a faster Kaby Lake processor, an update from the Skylake processors in the current machines. It will look the same as the current model, adopting only internal updates.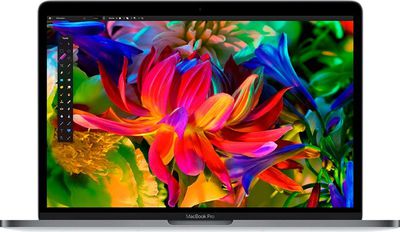 Apple has been working on a custom-designed ARM chip that could handle low power features in the MacBook Pro, but the chip may not be ready for the June MacBook Pro refresh.
Apple's MacBook, last updated in April of 2016, will gain an updated processor, also likely to be in the Kaby Lake family.
Apple has not updated its MacBook Air since March of 2015 and has been phasing it out in favor of the MacBook and the MacBook Pro, both of which are now thinner than the "Air" model, but Bloomberg suggests Apple is thinking about refreshing it with an updated processor, which would mean the MacBook Air could stick around for at least another few years as a low-cost notebook option. Sales of the MacBook Air "remain surprisingly strong" due to its affordability.
The new notebooks are likely to be announced at Apple's June 5 keynote, which is set to kick off at 10:00 a.m. Pacific Time. Rumors also suggest Apple could use the event to introduce both a new Siri speaker and the long-rumored 10.5-inch iPad Pro, which is said to feature slimmer bezels for a nearly edge-to-edge design.
Today's report makes no mention of the iMac or Mac mini, two of Apple's desktop machines that have not been updated in some time. It has been more than 580 days since the iMac was last updated in October of 2015, and more than 940 days since the Mac mini was updated in October of 2014.
Apple has said it has updated iMacs in the works, but it is not clear when the machines will debut.