Apple Said to Be Increasing Production of Rumored 10.5-inch iPad Pro
Apple is said to be boosting production of its upcoming 10.5-inch iPad Pro, making launch of the new form-factor tablet over the next couple of months increasingly probable, according to sources in the Taiwanese supply chain.
DigiTimes reported on Friday that shipments for the company's 10.5-inch iPad Pro are expected to increase to 600,000 units in July, up from around 500,000 units currently, with annual shipments said to reach 5 million units this year, said market watchers.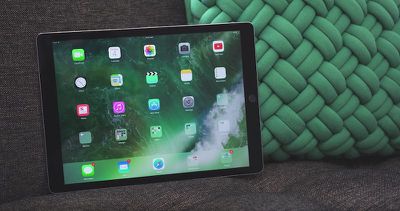 Previously, reports suggested Apple's manufacturing partners reportedly began limited production of the new-size tablet in March, but rumors have lacked consensus regarding when Apple will launch the device, with suggestions of an early April event having failed to materialize.
However, since that time, noted KGI Securities analyst Ming-Chi Kuo has claimed there is a "greater than 70 percent chance" that Apple will unveil the long-rumored tablet at WWDC in June, based on the timing of production ramp-up.
The 10.5-inch iPad Pro is expected to have a similar form factor as the current 9.7-inch model, but squeezes in a larger display thanks to narrower bezels. Analysts say Apple is hoping the device will mark the company's resurgence in the tablet market, given that sales of iPads have declined for 13 consecutive quarters, with consumers seeing little reason to upgrade the tablets they already own.
However, at least one Apple pundit has suggested the company could wait until October to launch the 10.5-inch iPad, in order to avoid spoiling the design of the much-rumored "iPhone 8" with an edge-to-edge OLED display, which is expected to be announced in September.
Today's DigiTimes report also touches on a rumored upgrade to Apple's 12.9-inch iPad Pro, with some market watchers claiming the device could begin mass production in June, "with stable shipments in the third quarter". Meanwhile, Apple's sale expectations for its recently launched low-cost 9.7-inch iPad are "expected to accelerate Apple's pace on phasing out the iPad mini 4 from the market", according to sources.

Demand for the tablet is expected to pick up strongly starting the end of the second quarter and will reach the peak in the third quarter, increasing the device's monthly shipments to over four million units in June and July, the market watchers noted.
Despite the launch of new iPads this year, market watchers still expect Apple's tablet shipments to fall compared to 2016. Worldwide tablet shipments were around 8.74 million units in the first quarter and the release of the 10.5-inch iPad Pro should shore up the second quarter's tablet shipments to 8.9 million units, claimed the report.