Ming-Chi Kuo Says Apple Likely to Unveil 10.5" iPad Pro and Touchscreen Siri Smart Speaker at WWDC
Prominent KGI Securities analyst Ming-Chi Kuo has released a "2017 WWDC highlights" report, outlining his expectations for next month's keynote event. While he expects the typical previews of the next versions of iOS, macOS, watchOS, and tvOS, he also predicts we will see several hardware-related announcements.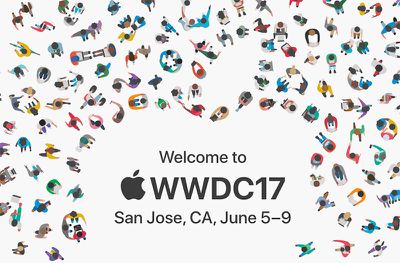 One major debut Kuo expects to see is the long-rumored 10.5-inch iPad Pro, which he says has a greater than 70 percent chance of debuting at the event based on the timing of production ramp-up, which he sees as happening at the end of the current quarter. In line with previous rumors, Kuo believes the 10.5-inch iPad Pro will have a similar form factor as the current 9.7-inch model, squeezing in a larger display thanks to narrower bezels.
The newly designed 10.5" iPad Pro will have a similar form factor to the 9.7" model, but will feature a larger display thanks to narrow bezels. The new design should improve the user experience and help gain traction in the corporate/ commercial sectors. We forecast 10.5" iPad shipments of 5.0-6.0mn units in 2017F, accounting for 15% of total 2017F
iPad shipments.
Kuo also reiterates his belief that there is a greater than 50 percent chance Apple will unveil its Siri smart speaker at WWDC. He previously said that the speaker may not actually launch until later in the year, but an announcement at WWDC would give developers time to begin building support for the product.
In our April 28 Insight report ("Apple's first home AI product to see cyclical shipments of over 10mn units; main competitor is Amazon Echo"), we offered estimates for the new home AI/ Siri speaker line. We also believe this new product will come with a touch panel.
For the first time, Kuo says Apple's speaker will include a touch panel display, a detail that has remained unclear since rumors began. Most previous rumors have made no mention of whether the product will include a display, but Phil Schiller recently suggested such smart speaker products would benefit from the inclusion of a screen.
Apple's WWDC keynote kicks off at 10:00 am Pacific Time on Monday, June 5, and MacRumors will have full coverage of the event as it unfolds.