In a new Q&A video from Wired, Blizzard vice president Jeff Kaplan responded to a list of user questions on Twitter, all centered around the company's popular first-person shooter Overwatch, which is currently available on PC, Xbox One, and Playstation 4. Ahead of the game's release, the company said that any development on Mac was not in the works and that focus would be on the other platforms.
Now, in response to a user asking if the game will ever be on Mac, Kaplan has said that Blizzard is "open minded" about bringing Overwatch to MacBooks and iMacs, although such development doesn't appear to be a priority.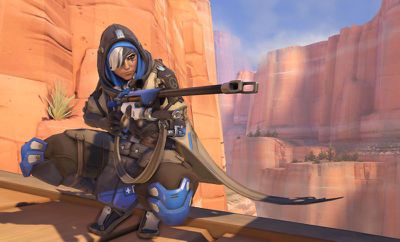 User's question: Hi I was just wondering and I'm sure this question is kinda of annoying. Will Overwatch be coming to mac?

Kaplan's answer: I will not say that it's definite...that we will never be on Mac. We are open minded to it, we just need the priorities of our development process to line up with the capabilities of the platform in order for it to become a reality.
Kaplan's response is a bit non-committal, neither confirming nor denying whether players will ever be able to purchase Overwatch for the Mac, but it is at least nice hearing that the team behind the game continues to consider all platform options moving forward. It remains unclear what specific Mac-related limitations might be preventing Blizzard from pushing forward in Mac development on Overwatch, but from Kaplan's comments it appears that the team wants to ensure the game's quality before it would publish it on Apple's computers.
Blizzard has supported Apple devices for many of its previous games, including bringing Hearthstone to iOS and Mac, as well as launching Heroes of the Storm on Mac. Overwatch runs best with a consistent frame rate due to its fast-paced gameplay, particularly during competitive season games, but some lower-end PCs have been able to run the game with concessions in graphics and resolution.
The Mac-related question appears at 12:45 in Wired's new video.