Samsung's Galaxy S8 and Galaxy S8+, announced in late March, are set to go on sale starting on April 21, but one feature will be notably missing on smartphones sold in the United States - Samsung's Bixby voice assistant.
Samsung is planning to delay the launch of the English-language version of Bixby, reports The Wall Street Journal, due to performance issues discovered over the course of the last few weeks.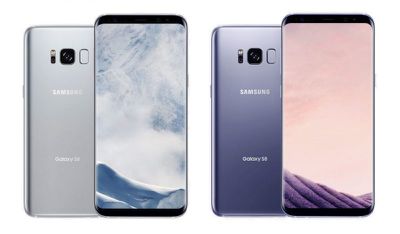 The English-language version of Bixby could be delayed until the end of May, according to a source that spoke to The Wall Street Journal, but Samsung has not made a final decision on timing. A Samsung spokesperson confirmed that the Bixby service will not be available in the United States until "later this spring."
During internal tests in recent weeks, the performance of Bixby's voice recognition in English has lagged behind that of the virtual assistant's performance in Korean, these people said, and company executives are still discussing when to make Bixby available in English.
Samsung's Bixby virtual assistant was first announced in March, ahead of the debut of the Galaxy S8 and S8+. According to Samsung, Bixby is "fundamentally different" than competing products like Siri and Cortana because it is able to be deeply integrated into apps.
Samsung also says Bixby is intelligent enough to understand commands with incomplete information and execute the commanded task to the best of its knowledge. Bixby was built on technology that was acquired from Viv, an AI virtual assistant created by some of the same people who originally built Siri.
As a major feature in the Galaxy S8, with a dedicated button on the left side of the device, Bixby's absence could deter customers from purchasing Samsung's new smartphone.
The Galaxy S8 and the S8+ feature a 5.8 or 6.2-inch AMOLED display, a 12-megapixel rear camera, an 8-megapixel front-facing camera, IP68 water resistance, iris scanning and facial recognition capabilities, a Snapdragon 835 processor, and 4GB RAM. Pricing on the S8 starts at $750 while pricing on the S8+ starts at $850.