As promised, Nvidia last night introduced beta macOS drivers for its latest GeForce 10-series graphics cards, enabling macOS support for cards ranging from the GeForce GTX 1050 to the newly announced Nvidia Titan Xp.
macOS drivers for Nvidia's Pascal 10-series graphics cards will be of interest to those who build Hackintosh machines, use external GPUs, and those who own older Mac Pro machines that can be updated with newer GPUs. Apple has not used Nvidia GPUs in its Macs for several years now, favoring AMD instead.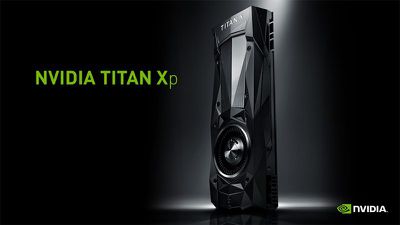 Nvidia first said it would release macOS drivers for its latest line of graphics cards when it announced the launch of the Nvidia Titan Xp, which Nvidia says is the world's most powerful graphics card with 12GB of GDDR5X memory running at 11.4 Gb/s, 3,840 CUDA cores running at 1.6GHz, and 12 TFLOPS of processing power.
Prior to the release of the drivers, Mac users were only able to use previous-generation Maxwell-based 9-series GPUs.
The new macOS Pascal drivers can be downloaded directly from Nvidia.