Nvidia Debuts New High-End Titan Xp Graphics Card With Mac Support
Nvidia today announced the launch of its latest super high-end graphics card, introducing the new Nvidia Titan Xp.
The Titan Xp, which Nvidia calls the world's post powerful graphics card, features 12GB of GDDR5X memory running at 11.4 Gb/s, 3,840 CUDA cores running at 1.6GHz, and 12 TFLOPS of processing power.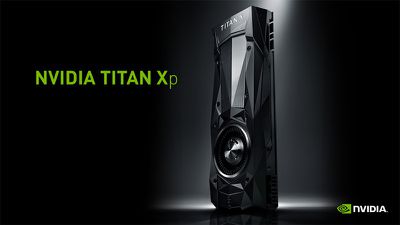 Priced at $1,200, this year's Titan card is unique because for the first time, Nvidia is making it available to Mac users with new Pascal beta drivers (also available for the entire 10-series lineup) that are set to be released during the month of April.
Earlier this week, Apple announced plans for future high-end Mac Pro machines with better graphics capabilities, so that ultra high-end cards like the Titan Xp are already offering support is a good sign. The Titan Xp could also potentially be used with older Mac Pro machines and Hackintosh machines.
For the first time, this gives Mac users access to the immense horsepower delivered by our award-winning Pascal-powered GPUs.
Housed in a die-cast aluminum body, the Titan Xp uses vapor chamber cooling technology. According to Nvidia, the graphics card offers up to three times faster performance than previous generation graphics cards, and it includes support for "next-gen VR experiences."
The Titan Xp can be purchased from the Nvidia website starting today.