Samsung is on course to record a three and a half year high in first quarter profits this year, with analysts predicting record earnings for the rest of 2017 as the company gears up to start selling its Galaxy S8 smartphone (via Reuters).
Shares in the tech giant are nearing record highs after gaining nearly 17 percent since the beginning of Q1, coming on top of a 43 percent surge in 2016. The numbers are particularly impressive, given the costly discontinuation of its fire-prone Note7 in October and an ongoing corruption scandal involving the company's chairman Jay Y Lee, who is currently on trial for bribery and other charges. Samsung will issue its earnings guidance early on Friday.
Its resilience is being put down to its dominance in the NAND flash memory market and a boom in memory chips spurred by demand from smartphones and servers. Estimates suggest its January-March operating profit from could hit 9.4 trillion won ($8.44 billion), with its chip division alone making up 5.8 trillion won of that figure, which would stand as the South Korean firm's highest profit since Q3 2013.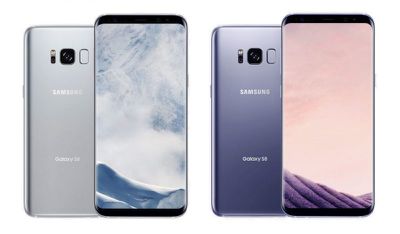 Analysts expect tight supply conditions for memory chips to continue this year, particularly in NAND flash chips used for long-term data storage. Factor in uncertainty over the fate of Toshiba's flash unit, which accounts for 20 percent of the market and is currently the subject of a bidding war, and that leaves Samsung's mobile division as its key earnings variable.
Analysts are bullish about Samsung's prospects, however. The Galaxy S8 has been praised following its March 29 launch, with sales expected to exceed the S7 and set a new record for the company.

"We think the S8 series will definitely be a strong flagship for Samsung and help it gain back market share," Counterpoint analyst Tom Kang said.

"The launch of the fully revamped iPhone 8 will also be threatening. But there is also pent up demand for Samsung devices rolling over from last year due to the disappearance of the Note 7," he said. "So those 2 factors will balance out."
Samsung share prices have already benefitted from reports that the firm will be Apple's sole provider of OLED displays for the highly anticipated "iPhone 8". Earlier this week, reports indicated Apple has already placed orders for 70 million OLED panels for the phone, which is expected to feature a major design overhaul with an edge-to-edge display, glass body, and a premium price tag.