New Touchscreen for 'Apple Watch Series 3' Said to Enter Production Later This Year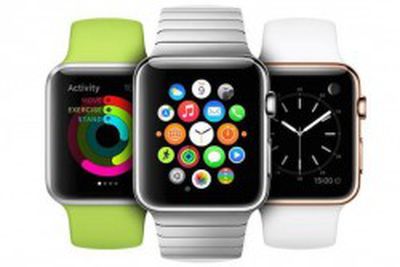 The tentatively named "Apple Watch Series 3" will feature a new glass-film touchscreen in place of the current touch-on-lens solution, with shipments to begin in the second half of this year, according to Taiwan-based DigiTimes.
While it remains unclear if the switch to a film-based solution will have any obvious consumer-facing benefits, this is more interestingly the first rumor to surface about the supply chain ramping up for the next Apple Watch.
The timeline matches a Chinese report last month that claimed the third-generation Apple Watch will be unveiled in the third quarter of 2017 with battery life and performance improvements. The report said Series 3 models, to be manufactured by Quanta, will lack any significant hardware changes.
Few other details are known about the next Apple Watch models, which could feasibly launch alongside the "iPhone 8" in September.
KGI Securities analyst Ming-Chi Kuo and other sources have claimed the Apple Watch could gain an LTE chip for cellular capabilities as early as 2017, while a supply chain report last year said Apple may switch from OLED to micro-LED displays for the Apple Watch in the second half of 2017 at the earliest.
Micro-LED displays have benefits such as thinness, lightness, improved color gamut, increased brightness, and higher resolutions. The panels do not require backlighting like traditional LCD displays, but they can be difficult and expensive to mass produce. Micro LEDs range in size from 1-micron to 100-micron.
Apple has filed patents for a number of ideas that could eventually be included in an Apple Watch, such as a heart rate identification system, modular bands, haptic feedback band, and a band with a built-in charger. More significant health and fitness features could be added pending further FDA approvals.
Ahead of Apple Watch Series 3 models, Apple is expected to introduce new bands at its rumored iPad Pro-focused event next month.