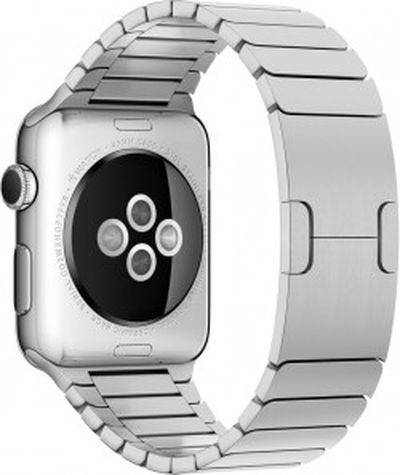 The U.S. Patent and Trademark Office published an invention today that suggests the next Apple Watch could identify its owner simply by checking their heart rate.
Apple's patent application is titled "User identification system based on plethysmography" and describes how a pulse oximeter is used to determine the biometric signature of a user's cardio rhythms. This data could then be used to identify the wearer and unlock the watch in a manner similar to Touch ID on the iPhone.
The system works similarly to existing monitors, by projecting light on the user's skin and measuring how much of it is absorbed and reflected back to the device. The measurement can then be used to determine the amount of blood present in the vasculature. According to the patent, the data gathered by the two photosensors is either stored or compared against previously saved information to positively identify the user.
In an associated patent also published today, the invention is extended to take in data from motion sensors like accelerometers and gyroscopes to determine user movement. Certain gestures, for example raising the device from waist height to head height, trigger the authentication process.
AppleInsider notes that the system could replace Touch ID during Apple Pay payments and further reduce the watch's reliance on iPhone, although it's unclear if heart rate data can be a unique enough identifier to ensure the same level of security.