AT&T to Launch New Unlimited Data Plan
Following in the footsteps of T-Mobile and Verizon, AT&T today announced plans to debut a new unlimited data plan that's available to all of its postpaid customers. The unlimited plan will be available starting tomorrow.
AT&T previously offered an unlimited data plan, but it was limited to customers who were also DirecTV or U-Verse customers.
According to AT&T, the new plan will provide unlimited talk, text, and data on four lines for $180, which is more expensive than T-Mobile's ONE data plan for four customers and on par with Verizon's pricing, also at $180 for four lines. A single line is priced at $100.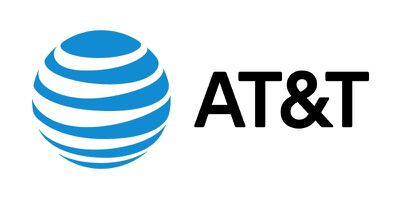 AT&T is including unlimited calls from the U.S. to Canada and Mexico and unlimited texts to more than 120 countries around the world. Customers are also able to talk, text, and use data in Canada and Mexico with no roaming charges.
"We're offering unlimited entertainment on the nation's best data network where and when you want to enjoy more of what you love," said David Christopher, Chief Marketing Officer of the AT&T Entertainment Group.
AT&T's $180 price point is after a $40 credit for the fourth smartphone line, which will start after two billing periods. Prior to then, customers will need to pay $220 per month for the plan.
The company's fine print says that AT&T "may slow speeds" during periods of network congestion for customers who consume more than 22GB of data, which is not a surprise as T-Mobile and Verizon's plans contain similar caveats. The unlimited plan also includes the Stream Saver feature, which downgrades video to 480p. Stream Saver is enabled by default, but can be turned off online.
With AT&T now offering an unlimited plan for all of its customers, all of the major carriers in the United States have unlimited data plans available, which is impressive because for the last several years, carriers like AT&T and Verizon have been heavily focused on eliminating their unlimited customers.
Sprint and T-Mobile have offered unlimited data plans since August, and T-Mobile's growing popularity and regular feature additions at an affordable price appears to have inspired AT&T and Verizon to re-adopt unlimited plans.
Verizon announced its unlimited plan earlier this week with inclusions like 10GB of tethering data and HD video streaming, spurring T-Mobile to implement similar changes. With T-Mobile's new tethering offerings and higher-quality video streaming, it continues to offer the best value at $70 per month for a single subscriber (Verizon's plan is $80). Sprint's plan is priced at $55 per month, but its coverage can't compete with T-Mobile, Verizon, and AT&T, and AT&T's plan is the most expensive of the four at $100 for a single line.