The Indian government has decided not to offer special concessions to Apple as part of negotiations as the company looks to build its first manufacturing plants in the country.
According a report in the India Economic Times, New Delhi will instead review its entire policy on mobile manufacturing as part of a wider effort to promote its 'Make in India' initiative. This could meet some of the demands that Apple has made as well as benefit other phone makers, said officials.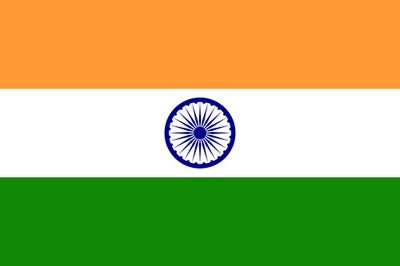 India needs to support an iconic brand like Apple for the success of the Make in India campaign, officials said. "Our import duty is high," one of them said. "As long as they are getting into exports, our objective should be to give them lowest duty so as to ensure that their product is competitive. Hence we may even relook at the policy as a whole." Another official said no decision had been taken but that concessions cannot be given to just one company. "Normally, similar dispensation has to be given to others similarly placed," he said.
The issue will be looked at in detail at a high-level meeting between Apple executives and state officials set to take place next week. According to Wednesday's report, representatives from revenue, industry, and IT government departments will consider Apple's requests, which include a 15-year customs duty holiday on the import of iPhone kits, new and used capital equipment, and consumables.
Last year, Apple requested permission to set up its own retail outlets in India without being subject to the state's compulsory 30 percent local sourcing rule, claiming it was bringing cutting edge technology to the country. The ministry of finance denied the request as it did not consider Apple's products to fall into the cutting edge category.
According to officials, India's rationale for looking anew at its own trade policy is that it must follow the same set of principles prevalent elsewhere which have helped businesses become global manufacturers. India is already home to a crowded mobile phones market, with Chinese firms Huawei and Xiaomi among some 42 competing handset makers. Apart from Apple, no other company has approached the government for any incentives, people with knowledge of the matter said.
Update: India will consider Apple's request for incentives to invest in the country with an "open mind", IT minister Ravi Shankar Prasad has told Reuters this morning. "We will very much like Apple to come and have a base in India," Prasad said.