A federal jury for the U.S. District Court for Northern California today found Apple to be infringing upon a pair of wireless patents owned by Core Wireless, a patent holding firm with a large portfolio of more than 1,200 patents and applications, originally filed and later acquired from phone maker Nokia.


Core Wireless was awarded $7.3 million in damages as part of the ruling, which Apple is likely to appeal. In its complaint, Core Wireless argued iPhones and cellular-enabled iPads infringe upon its patented wireless technologies, according to court documents filed electronically.
Core Wireless, in a statement following the verdict, said the patents-in-suit — U.S. Patent No. 6,633,536 and U.S. Patent No. 6,477,151 — "provide innovations that improve battery life and signal quality in mobile phones."
"We are very pleased with the verdict," said John Lindgren, Conversant's CEO. "We appreciate the efforts of the court and the jury. This confirms the strength of the Core Wireless portfolio, especially following our success against LG earlier this year in two cases in the Eastern District of Texas."
Meanwhile, Apple lost another lawsuit this week when a San Diego Superior Court jury reached a verdict in favor of a group of former Apple Store retail employees, who accused the company of failing to provide timely meal and rest breaks, wages due upon ending employment within the required time, and accurate wage statements.
California Labor Code dictates that employees must be provided with at least a 30-minute meal break when the work period is more than five hours, and at least a 10-minute rest break for every four hours worked. The defendants claimed Apple failed to always provide these breaks for at least four years prior to the lawsuit.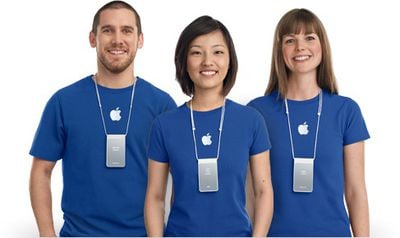 The lawsuit, originally filed in 2011 and elevated to class action status in 2014, involves Apple retail and corporate employees who worked for Apple between 2007 and 2012. The trial was to continue this week for corporate employees, as the jury verdict only applies to retail employees, according to a tipster.
Apple is ordered to pay $2 million in the lawsuit. Apple can now appeal the case before a higher court.