Apple Set to Battle Class Action Lawsuit Over Labor Code Violations Starting Tomorrow
A class action lawsuit filed by four former Apple retail employees over alleged California Labor Code violations commences tomorrow in San Diego Superior Court.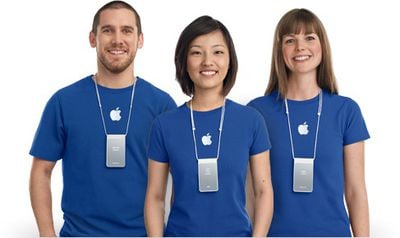 A civil jury trial is scheduled to begin Tuesday at 9:00 a.m. local time in a courtroom presided over by the Honorable Eddie C. Sturgeon, nearly two years after Apple's appeal and motion for dismissal was denied in the case. The lawsuit, titled Felczer vs. Apple Inc., falls under the court's Department 67.
The lawsuit, originally filed in 2011 and elevated to class action status in 2014, accuses Apple of failing to provide timely meal and rest breaks, failing to pay all wages due upon ending employment within the required time, and failing to provide accurate wage statements, according to court documents filed electronically.
The proposed class would involve all current, former, or prospective employees in California who have worked for Apple between December 16, 2007 and the time of trial, which totaled approximately 18,000 employees as of 2014. Any settlement awarded would be divided evenly between class members.
California Labor Code dictates that employees must be provided with at least a 30-minute meal break when the work period is more than five hours, and at least a 10-minute rest break for every four hours worked. The defendants claim Apple failed to always provide these breaks for at least four years prior to the lawsuit.
Meanwhile, the complaint notes Apple took several weeks to send out a final paycheck to multiple employees. As a result of these unlawful business practices, the lawsuit asks for compensatory damages and repayment of all wages owed, along with interest and legal fees, but it does not specify a damages amount.